Discord is a chat server platform with 140 million active monthly users. Building a large following on Discord depends on attracting people to your server. One way to do this is by creating an eye-catching Discord banner that draws attention to your server and grows your community.
Popular among gamers and community-centric brands, Discord is a place where like-minded people can gather to chat about their shared interests and the things they love. If you want to grow your server on Discord, then it's important to find ways to help your profile and server stand out and look great.
Wondering how to create your own Discord server banner? Let's jump right in.
What Is Your Discord Server Banner?
Your Discord banner is the image that appears above your verified server's listing. Banners on Discord are also a perk of the platform's paid Nitro membership. Users who opt-in to the upgraded membership have the option of adding a banner to their profile.
When you search Discord for public servers, you'll see a list of available servers, complete with banner images. Take a look: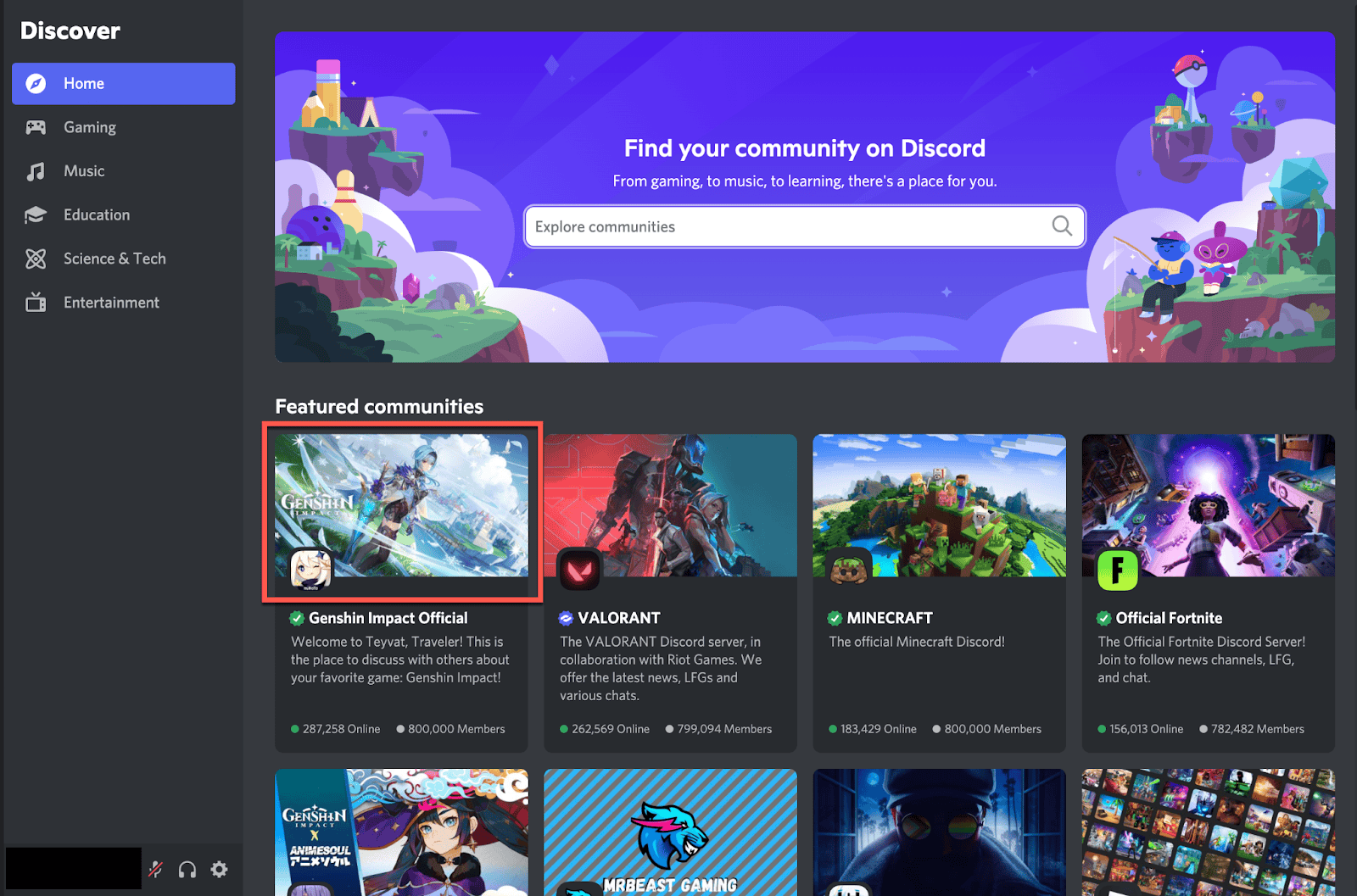 Banners in Discord can create a powerful first impression for users looking to join new and exciting channels. Attention-grabbing banners capture user attention and make them want to know more about your server. They're also a great chance to show people what you're all about and help them decide whether your content is going to be right for them. It's also a quick way for users to identify whose channel they're visiting.
Discord Server Banner Sizing: What You Need to Know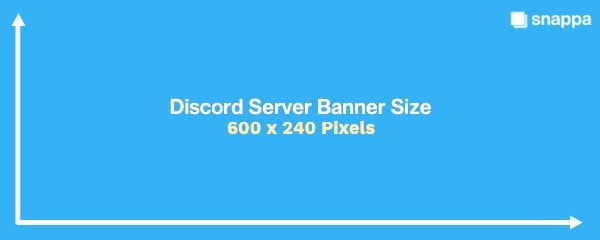 Discord recommends a profile banner size of 600 x 240 pixels. Its supported file types are PNG, JFG, or GIF, and the banner file must be under 10 MB. You can even use animated GIFs for some added pizzazz.
When it comes to server banner backgrounds, Discord's requirements are slightly different. This banner appears above your channel list. Discord recommends an image size of 960 x 540 pixels with a 16:9 aspect ratio. If you have an image that is 1920 x 1080 pixels, then Discord will automatically resize it when you upload it.
Discord also recommends keeping the upper 48 pixels of your image simplistic. You'll want to keep it free of busy graphic design, illustration, or images, because you want users to be able to easily identify your channel and read the name without issues.
Snappa can create a custom-sized image for your Discord banner. Our easy drag-and-drop graphics also make it simple to create a Discord server banner that is a great fit for your brand.

Discord Banner Regulations
As you create your own Discord banner, you'll want to keep Discord's community guidelines in mind. Your Discord banner cannot contain any 18+ adult content, even if your channel itself contains gated adult content. Because users of all ages will see your Discord banner, you'll need to abide by this guideline.
Images on Discord can't depict explicit content, violence or hate speech, gore, cruelty to animals or other people, or any illegal behavior.
Discord Server Banner Best Practices
If you're ready to create a Discord banner for your server, there are some important best practices you need to follow. Let's take a look at some of the general guidelines.
Avoid Images with Logos or Text
According to Discord's guidelines, you should avoid using images with logos or text for your Discord banner. Instead, choose clear imagery with plenty of breathing room that represents your brand values. Consider using a custom-designed image if available. If not, a clean, colorful stock image that aligns with your brand can work well.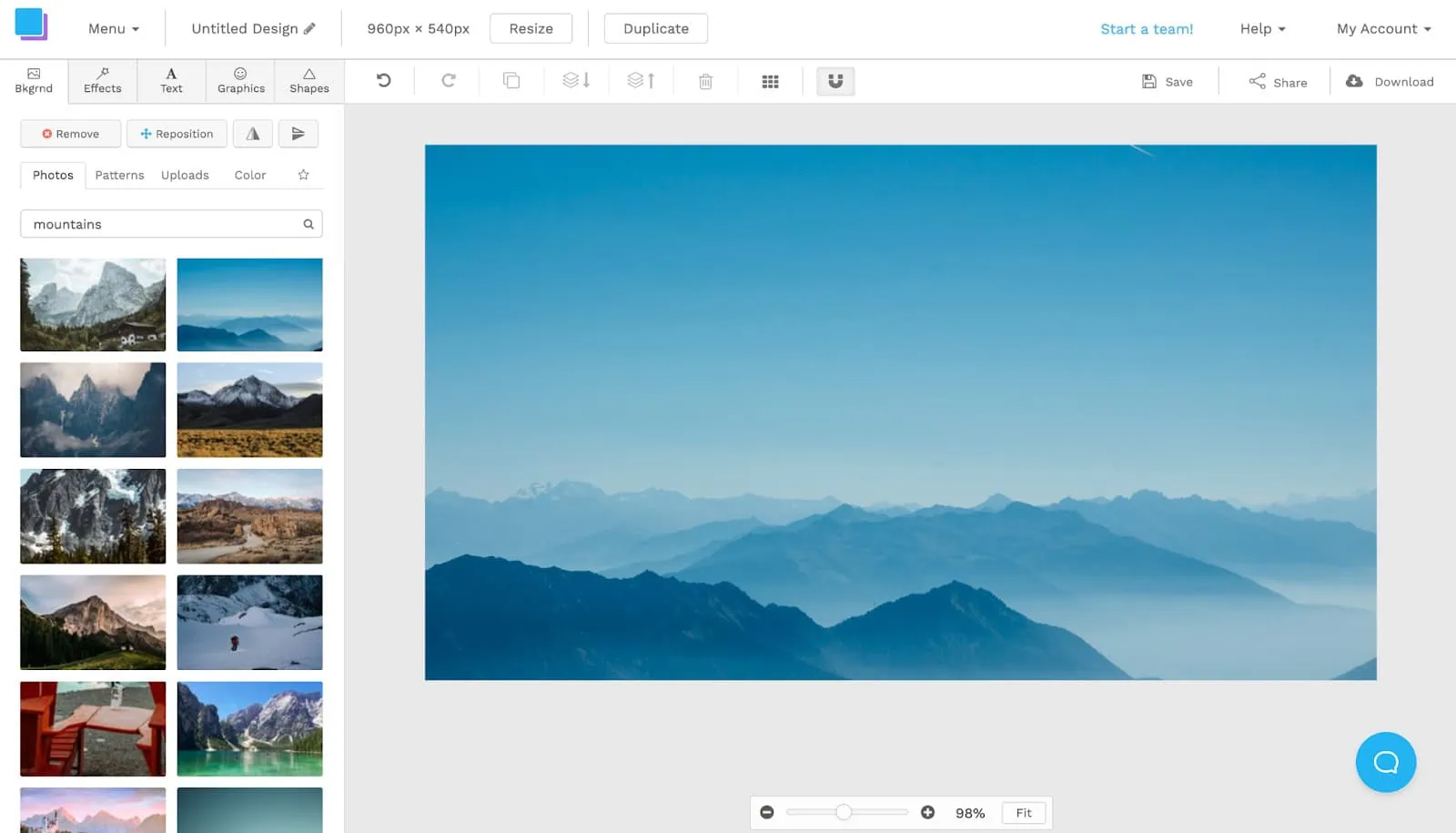 Logos and text will take away from your Discord banner and make it difficult for users to read your server's title. Your logo is better used as your profile image. Reserve additional text for your About section and leave it out of your images altogether.
Use An Image That Represents Your Game or Brand
According to Discord, you should choose imagery that represents your game or brand. If you're running a game-centric server, then choose a high-quality image from the game as your Discord banner. For brands, you may want to use available custom imagery that aligns with your brand design guidelines. If you don't have a custom design, Snappa has a library of available images that you can choose from.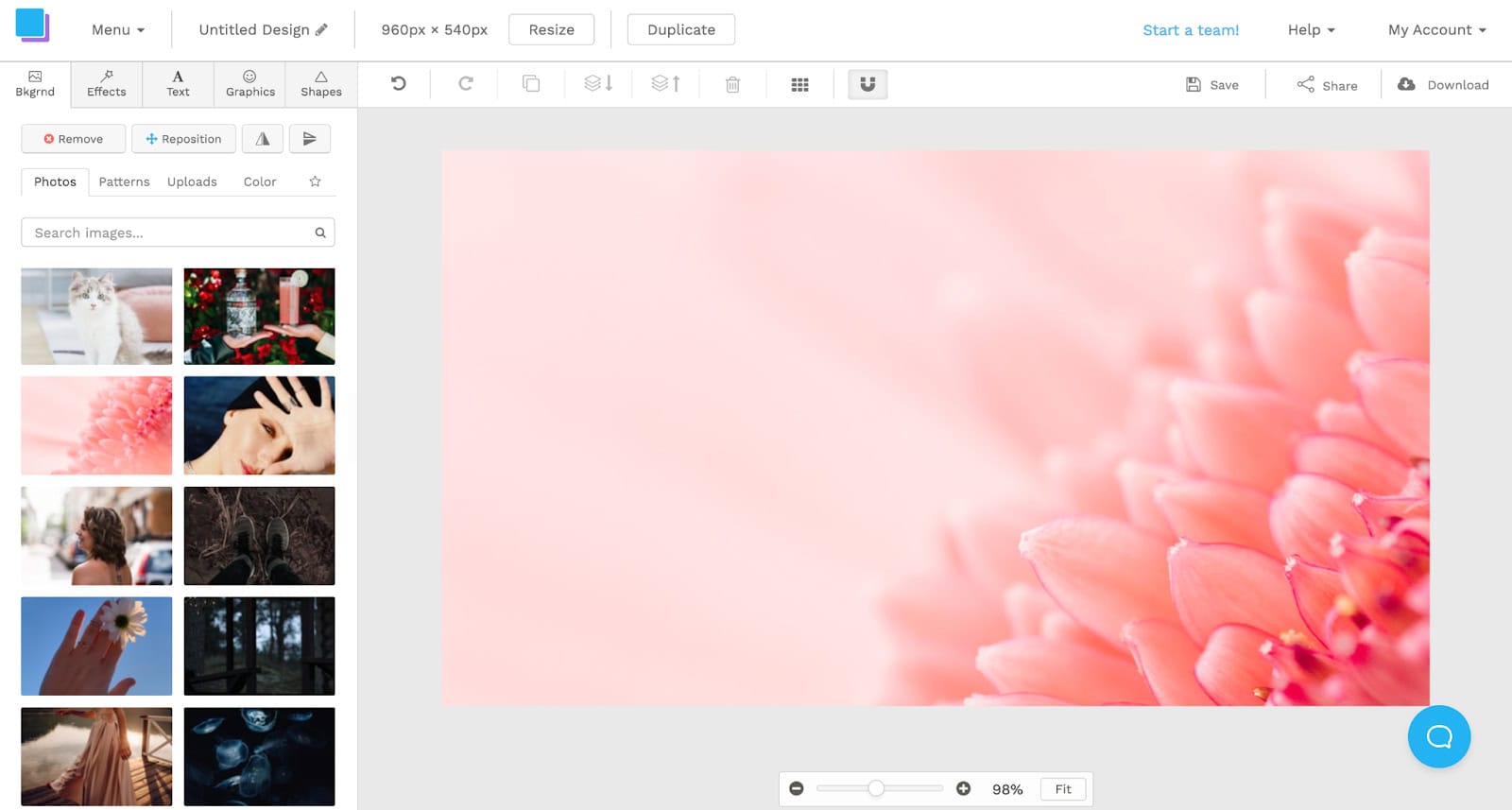 For outdoorsy brands, consider using a clear landscape that's not too busy but depicts the landscapes that fit with your brand (i.e., if you run a server for hikers, you might use an image featuring mountains). If your server is all about dancing, consider an image of dancing shoes. Or, if your server is for avid travelers, consider an image that features an airplane against a clear blue sky.
Choose an Image That is Easy to Make Out
Next, choose an image for your Discord banner that's easy to make out at a glance. It should not be overly cluttered and should contain clearly defined figures, contrasting colors, and potential white space. Remember that users may need to view this image on their mobile devices, so choose an image that will be easy to view in a smaller format.
Choosing an image that's easy on the eyes and simple to understand will help draw more users to your server. If you leave them with any confusion whatsoever as to what your server is about, they're going to pass you by. Make sure you select a clearly defined image to prevent that from happening, if possible.
Discord Server Banner Ideas
Need some creative Discord banner ideas? These Twitch banner templates from our software Snappa can be easily re-purposed to fit your Discord profile! They are high-quality, versatile designs that are commercially free to use for any purpose. Here's a couple of our favorites that would look great on your Discord profile:
Abstract Border Banner
Shapes Banner
Blue Swirls Banner
Geometric Pattern Banner

Monochromatic Squiggles Banner
Final Thoughts
Discord is a powerful tool to help you grow your community and build your brand. To create a successful Discord server banner, you'll want to make a design that is free of any text, with a simple image that's easy to make out, which doesn't contain any logos or text. With the right image for your Discord banner, you'll attract more users to your server and grow your online presence.
Need help creating a clean, eye-catching banner for your Discord server? Snappa can help. We help marketers and business owners create beautiful graphics in a snap. Click here to get started for free. Have you seen any cool-looking Discord banners? Let us know in the comments!