Instagram started off as a photo app, but has evolved into a much more advanced platform and now includes video content in the form of Instagram stories, Instagram posts, Instagram ads, and long form video content on IGTV.
With the increase in video popularity on the platform, individuals and brands are quickly learning the ins and out of video and video optimization on Instagram to better their content and engagement. One common question we've seen asked is what Instagram video format is most ideal for the platform?
I've outlined the best Instagram video format that everyone should use, ways that you can increase video quality, and I showcase some examples of the best Instagram videos on the platform.
Bonus:
Creating videos for Instagram? Use
Veed.io
to create stunning videos with just one click.
Try it for free
.
What Is the Best Instagram Video Format You Should Use?
The best Instagram video format is MP4. The MP4 video file format should include these technical specifications:
H.264 Codec

AAC Audio

3 500 kbps bitrate for video

Frame rate of 30 fps (frames per second)

Maximum file size of 15 mb

Video must be a maximum of 60 seconds

Maximum video width is 1080 px (pixels) wide
The Best Instagram Video Dimensions and Size
The best Instagram video dimensions you should use are 864 pixels (width) by 1080 pixels (height) amount with an aspect ratio of 4:5.
These dimensions and aspect ratio help are optimized to give you more screen real estate for your followers. Wide screen videos might look great on YouTube or Facebook, but on Instagram where most users are on mobile. It makes sense to maximize the vertical dimensions of a phone.
How to Increase Video Quality on Instagram
Instagram video isn't easy to work with. Instagram has made it known that if you are looking to achieve the highest quality of video on the platform, you will need to optimize the Instagram video perfectly before posting. Some things to consider when posting videos on Instagram:
Connect to WIFI when posting on Instagram

Make sure you are using the right video dimensions

Transfer your video file through Google Drive or Apple Airdrop

Record your videos with the best quality camera available

Edit your videos with the proper settings in mind
Some methods of file transfer actually compress video to help optimize the file move, but this ends up killing the quality of your video by the time it gets posted from your phone. To make sure that you are uploading the highest possible quality video on Instagram, you will need to:  use the best camera you have, upload on a solid internet connection, and use the right video settings.
Examples of the Best Instagram Videos
When you get the best Instagram video format with the right settings, you can upload flawless videos for your followers. I've compiled some of the best filmmakers on Instagram and display some of the best videos I've seen posted on Instagram in various video formats.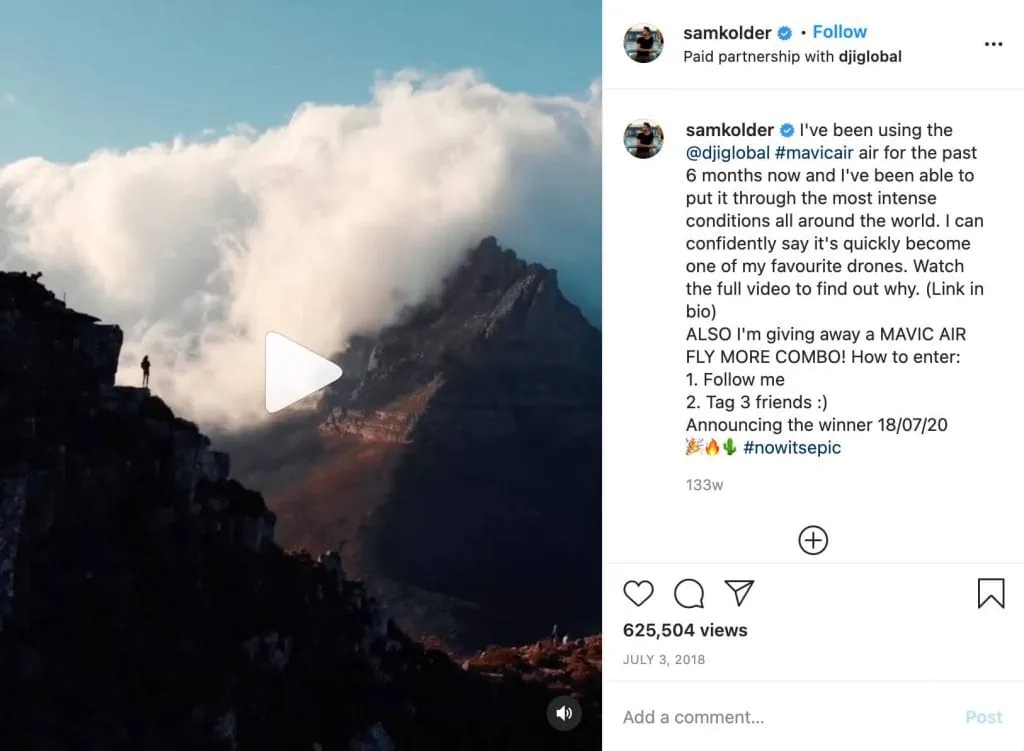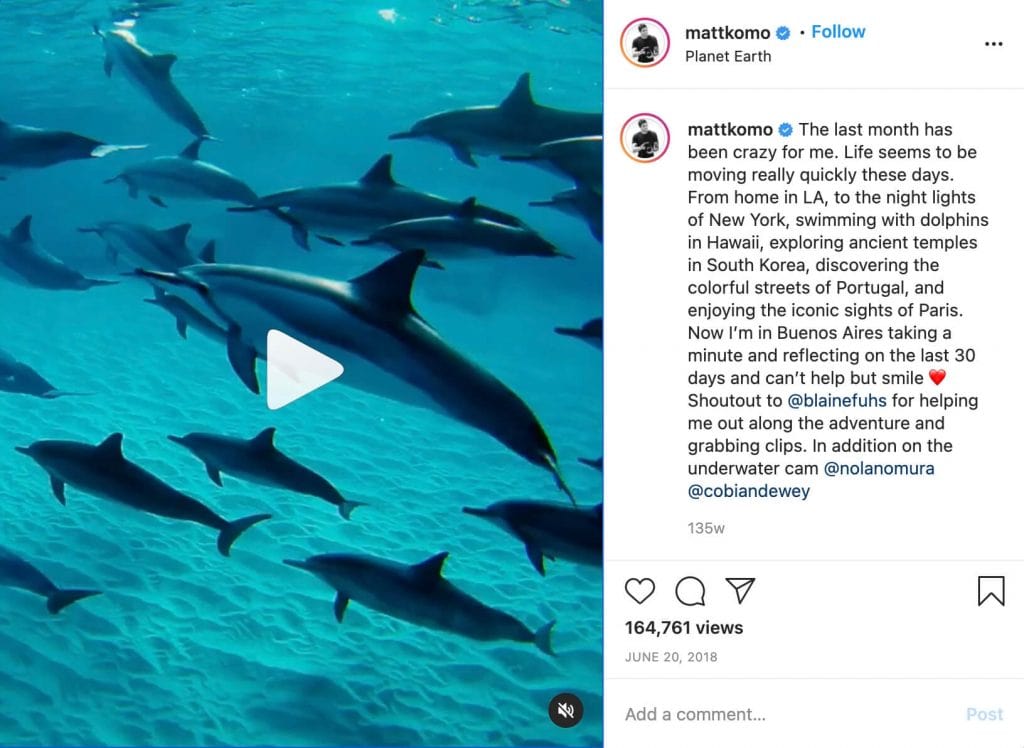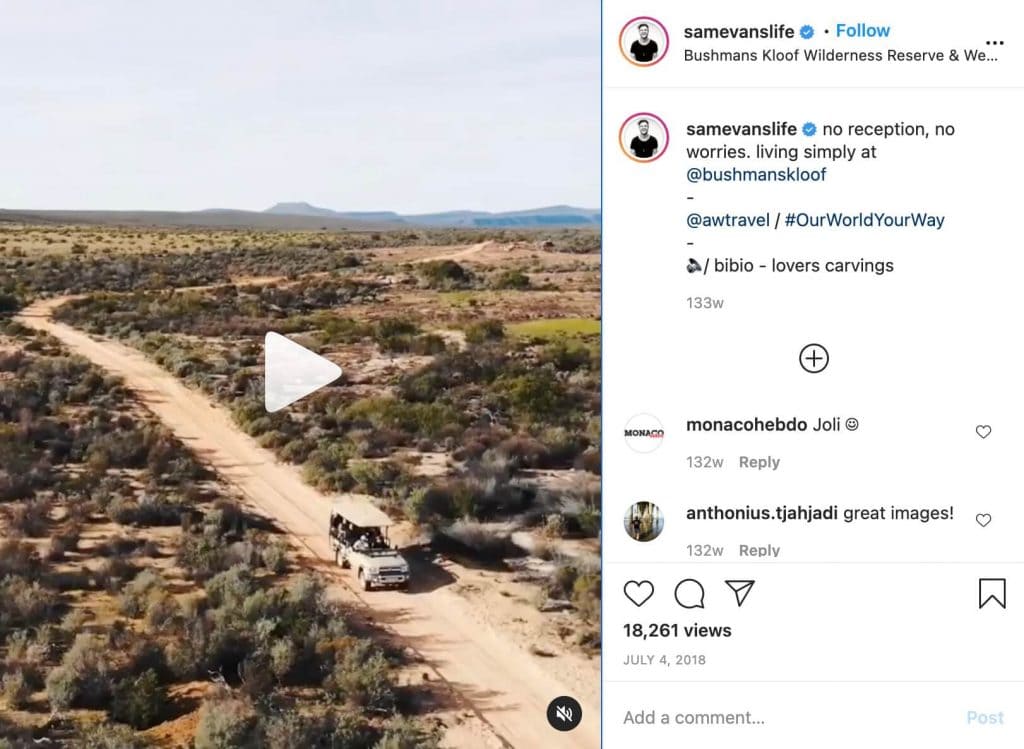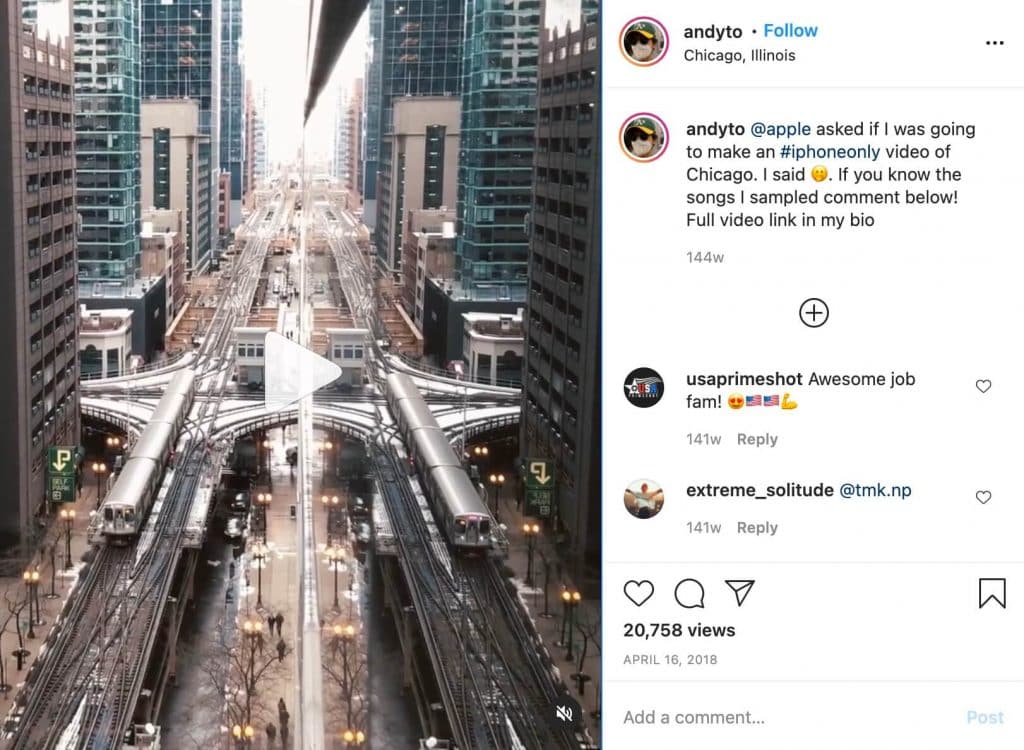 Yes, some of these videos might have been taking from very expensive professional cameras, but the video from Andy To was actually taken from an iPhone and the video quality on Instagram was very comparable to the other videos I showcased. What you can see from these Instagram video creators is that they use the 4:5 aspect ratio because they are looking to get the most screen real estate possible.