Pinterest is an excellent tool for brands and marketers that want to get their visual content and products seen by a wide audience. Searches on Pinterest are largely visual–in fact, 600 million of the searches on Pinterest every month are visual searches. If you want to get your products and content in front of users–and even sell directly from the platform–Pinterest is an effective way to do so.  
Pinterest has over 320 active monthly users, 71% of whom are female. Many Millennial users use Pinterest to help them discover new products and ideas. Fifty-two percent of corporations based in the U.S. have a branded Pinterest account. Because of its shoppable pins feature, Pinterest is also now a popular hub for ecommerce.  
In order to see the results you want from your Pinterest account, you'll need to engage in Pinterest best practices, including choosing the right image for your pins. Having attractive is critical, as your visuals on Pinterest are what will drive the majority of engagement with your brand on the platform. Your image is the most important piece of the puzzle, but you'll also want to make the image brand-centric–with a logo and context–and add text if it makes sense for the visual. The problem is that many marketers neglect to optimize their images for the platform. And letting that detail slip can cost you followers, engagement, and, ultimately, sales.
The size of your images on Pinterest is the most important detail you must absolutely get right. That's because the users browsing Pinterest are visually driven and seeking out beautiful images that pique their interest. Rather than throwing posts up to fill pin boards, brands should take the time to optimize their images. 
In this post, we'll share why Pinterest image size matters, what size you should be making your images for the platform, and some best practices you should follow whenever you post to Pinterest. 
Why Pinterest Image Size Matters So Much 
When you browse Pinterest, you've probably noticed that there are many different image sizes stacked up together in your feed. It's easy to assume that size doesn't matter on the platform, but that actually isn't true. Image size matters very much to brand success on that platform.
Open your Pinterest account and take another look. Which images jump out at you? Which ones hold your attention, and which do you actually click on or save? They're likely beautiful, clean, well-designed Pins. And image size is likely part of the draw, whether you realize it or not.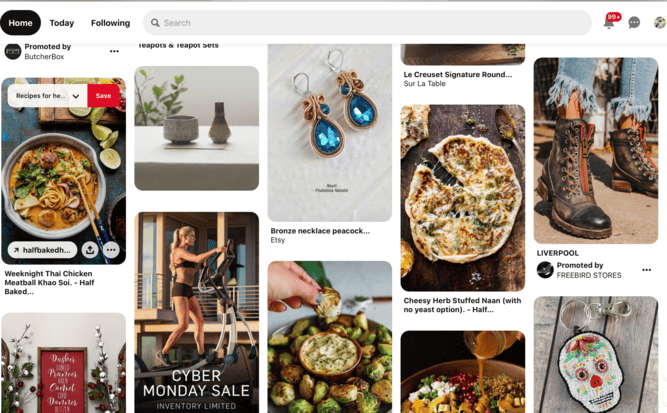 While color and composition of the image matter (and we'll look at that later on!), the size matters, too. Longer images capture attention more than square images, taking up more real estate on your feed and drawing the eye more easily than smaller images. When your brand looks just as good as a major corporation, you'll draw more attention and more followers. 
Creating beautiful, branded Pins for your boards on Pinterest will help your posts stand out. When done well, users will know your Pins at a glance, without even having to click on them. Achieving that level of brand recognition will get more eyes on your brand, and more people who recognize your content with just a look. 
Lovely photography, clean designs, optimized text, and attention-grabbing colors won't get you far on Pinterest, though, if your images aren't properly optimized for size. That's because improperly sized images can get cropped in the feed–which can kill your Pin's performance. That won't help you gain more traction or brand recognition, so let's learn how to solve the issue before it starts.
The Best Pinterest Image Sizes For Every Purpose 
There are a wide range of optimized image and video size and aspect ratio options for your Pinterest posts. Each variation serves a specific purpose for drawing users to your boards and products. 
Standard 2:3 Image Pins  
Wondering how to best optimize your Pins for better Pinterest engagement? The best image size for Pinterest optimization is an image that measures 1000 x 1500 pixels with a 2:3 aspect ratio. This is a standard size pin, recommended by Pinterest. 
Using this optimal size ensures your image will look the best it can look on the platform. And, since eye-catching images are super important on Pinterest, this is the size you want to aim for. We recommend you upload a high-resolution image for the best possible display quality. 
Here's what an ideally sized 2:3 aspect ratio image looks like: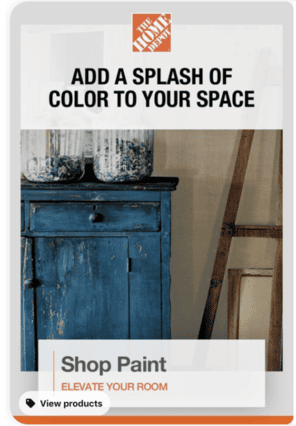 Square 1:1 Image Pins 
If you want to post square images to Pinterest, then a 1000 x 1000 pixel image with an aspect ratio of 1:1 is your best bet. If you plan to cross-post between Instagram and Pinterest, using images of this size will save you time and effort. The downside to using images this size is that you are unable to repurpose them elsewhere due to the small size. Even at a high resolution, once an image has been cropped down to a square, it's difficult to crop or resize it for an alternate use. 
Here's what a 1:1 square image pin looks like, as demonstrated in this Pin from Absolut: 
Long 1:2.1 Image Pins 
The next size, considered a long Pin, has an aspect ratio of 1:2.1 and a pixel size of 1000 x 2100. This is your limit in terms of size, because using an image that's longer than 2100 pixels will be cut off, and users won't be able to see the entire image in the Pin. That can ultimately impact your Pin's reach and engagement. 
The user will be able to view the entire Pin image when they click to open it. Still, adding text to the very middle of long Pins is a good idea in case the image gets cropped in the feed. Even when properly optimizing your images, you don't want to assume they're always going to display without a hitch–so adding that text in a strategic location can help ensure it gets seen.
Take a look at this long Pin from Oreo: 
Infographic 1:3 Pins 
Although infographics are wildly popular on Pinterest, they're actually not an ideal size for the platform. The biggest issue with infographics is that they're often longer than the recommended 1000 x 2100 pixel size–the largest recommended image size on the platform. Posting your infographic to Instagram is almost a surefire way to get cropped–and you don't want your valuable content or information getting cut off in the feed.
More engagement is required for cropped images to perform well in the Pinterest feed. However, infographics seem to perform well on Pinterest for certain brands. If you choose to share infographics on Pinterest, then optimizing their size for the platform–in other words, building your graphic to Pinterest's specifications–could help your infographics do really well there. 
The best size for Pinterest infographics is 1000 x 3000 pixels with a 1:3 aspect ratio. 
Here's an infographic Pin from The Marshmellow that displays fully in the feed without getting cropped:
Pinterest Video Sizing & Format
Pinterest videos have become increasingly popular, and like images, there are several optimal size variations for video pins. Vertical video is optimal on Pinterest, as horizontal video won't show up correctly in the feed. Horizontal video isn't likely to get much engagement on the platform. 
Video sizes are the same as the above Pin variations, but their aspect ratios are slightly different: 
Standard Video Pins have a 2:3 aspect ratio

Square Video Pins have a 1:1 aspect ratio

Vertical Video Pins have a 9:16 aspect ratio

Long Video Pins have a 1:2 aspect ratio 
To create and upload a video for Pinterest, you must have a clip that runs between four and 15 seconds, with H.264 to H.265 video encoding. You can upload .mp4, .m4v, and .mov files up to 2GB. Videos without audio perform best on Pinterest. If you choose to use audio, considering adding captions for accessibility and for users who may not want to browse with their sound on. 
9 Tips to Increase Clicks with Pinterest Images 
Wondering how to get more clicks on your Pinterest images and videos? Here are some best practices to follow to get users clicking on, saving, and shopping from your Pins. 
1. Choose pins with two or three dominant colors
Clean images that pop perform well on Pinterest. Solid colors work really well, or images that feature a few bright, dominant colors in their composition. These bright, eye-catching images help to set your tone and aesthetic and will become part of your brand recognition on the platform.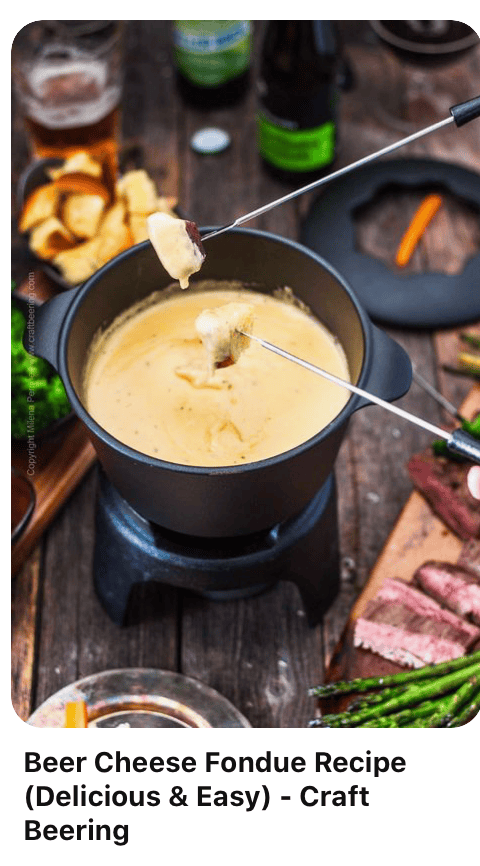 2. Take advantage of attention-grabbing, contrasting colors
When creating size-optimized Pinterest images, leverage the power of color. Well-designed images can use a variety of color combinations to draw users' attention and evoke specific emotions. Use some color palette inspiration tools, which allows you to create and download color collections for your design projects. Resources like Adobe Color can automatically populate analogous, monochromatic, triad, complementary, compound colors, and many more variations.
3. Add text overlays to establish context 
Add text to your image and video Pins to help users know the context of the image they're looking at. Many people don't read the captions when they're scrolling quickly, so they're more likely to see and read a text overlay on an image or video. Snappa's tool can help you quickly and easily add text overlays to your Pins with just a few clicks and no stress.
4. Split test different image sizes to see what works best
Testing different image sizes against one another will give you a good idea of which format works best for your brand. That way, you can scrap what doesn't work and duplicate what does. 
5. Optimize your Pins with keywords
Include keywords in your pin's caption and descriptions for maximum reach. This is another important way to tweak your Pins to get them in front of more users.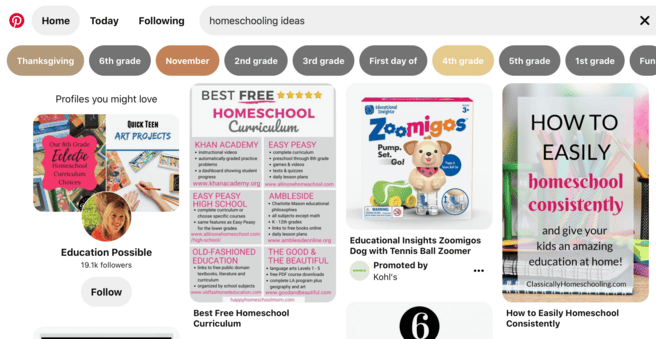 6. Choose eye-catching cover images for your video Pins
Creating strong cover images for your video Pins is just as important as properly sizing them, adding captions, and shooting beautiful footage. Picking out the right cover image will grab users' attention just as a strong image post will. 
The Home Depot has a nice, consistent feed. Many of their Pins are actually videos when you mouse over or open them, but they've selected effective cover images users can browse to know exactly what they're going to get when they click the posts. 
7. Avoid using faces in your Pin images
When you create your Pin images, keep faces out of the picture. Object and product images tend to perform better (potentially up to 51% better), in addition to properly optimized infographics.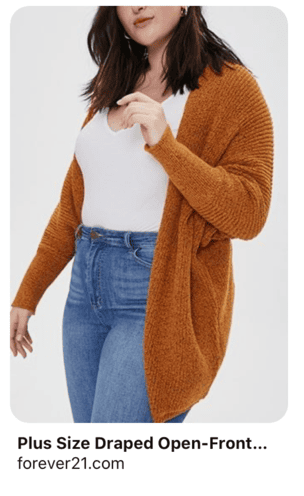 8. Create actionable content
Create and share actionable content your followers can act on right now–whether that means they learn something they can use, follow your Pin link out to your website, or purchase a product right in Pinterest. 
Final Thoughts 
You put a great deal of time and effort into your Pinterest images. Ensuring they're optimized for size is just one more quick step in your content creation process that could mean the difference between crickets and building traction and brand recognition on your boards. 
Your Pinterest boards should be a strong representation of your brand and what it stands for. At a glance, users should be able to identify your brand's content. Your Pins should also be attention-grabbing and aesthetically pleasing to look at. A standout Pinterest profile can attract and keep user attention with the right combination of visuals and optimally sized images. 
Users who find your brand want to experience the same consistency you deliver on other platforms. If your Pinterest feed doesn't feel high-quality based on the content you're already sharing there, users are more likely to click away. 
Ready to get your Pinterest images and videos the right size and fully optimized for the platform? Click here to get started with your free Snappa trial. 
What do you think? Which of these Pinterest best image sizes are you most likely to use for your content? What has worked best for you in the past? Share your thoughts and comments below!