Podcasts are a purely auditory experience, so it's all about listening. Visuals have nothing to do with it, right?
While this may seem like the case, that's actually really far from the truth. The cover art that users see, after all, is the first real experience that they have with your content. And long before they decide to listen, they'll look at that artwork and it may even influence whether or not they stick around long enough to read the description of your podcast, let alone download it.
We all know this to be true. We eat with our eyes first, which is why restaurants strive to have Instagram-worthy dishes, even though the taste is what really matters most. Cover art for your podcast is no different, and it should be valued accordingly.
Also worth noting is that when users are browsing through different platforms featuring a large number of podcasts, they're looking for something to catch your eye. If your cover art really doesn't entice them, they'll scroll right past.
In this post, we're going to go over podcast cover art best practices and answer any questions you may have, in addition to showing you exactly how to create it even if you don't have any design experience.
The Technical Requirements For Each Platform 
If you're like most podcasters, you don't just want to list your podcast on your site; you also want to have it listed through iTunes or Google to increase visibility and maximize downloads. Fortunately, most technical requirements are now consistent across the biggest podcast directory platforms, making your life a little easier.
What are the Podcast Cover Art Dimensions?
The podcast cover art dimensions are 3000 x 3000 pixels, which is an 1:1 aspect ratio. In general, you should be using JPG or PNG files and if you're creating podcast cover art, it should have a minimum of 1400 x 1400 pixels. You also need to be utilizing RGB color space for best results.
Ideally, in order to optimize for mobile devices, you should compress your image files.
Podcast Cover Art Best Practices
Now that we've taken a look at the technical, we can focus on the more creative aspects of podcast cover art. This can both be more fun and a little overwhelming, but before you get started creating, take a close look at these best practices. 
Choose Vibrant & Contrasting Colors
Pops of vibrant colors in your podcast cover art will unsurprisingly and literally help your podcast listing stand out from all the others. This is particularly true if you're highlighting these colors by using a contrasting color scheme.
Let's look at the example below. The first podcast's cover art is dark and difficult to make out. It doesn't jump out at you at all. In the middle, the bright yellow art is a better option. It's the one all the way on the right, however, that most effectively catches your eye long enough for you want to read more. It's logo is most distinct, and it's brought into clear focus with the contrasting yellow-orange against the soft grey-black background.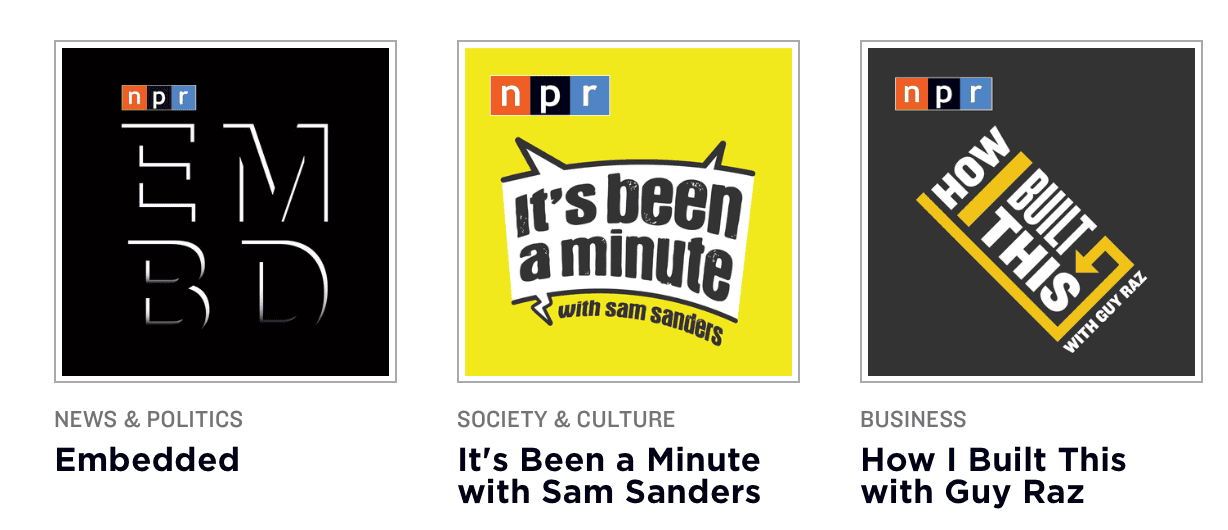 Keep Branding in Mind
Your podcast cover art, whether you realize it or not, will be an important part of your branding. Is your podcast sharp, edgy, and smart? Incorporate that into the artwork. Is it serious, or funny, or artistic, or simplistic? Create cover art that reflects that, and you'll have a better chance attracting the right audience.
If your podcast is an extension of your business, make sure that the branding lines up, too. Use similar color schemes and text, and place a branded logo somewhere on the image.
Be Mindful of Text
You can absolutely use text in your cover art. In fact, it's often a good strategy to list the name of your show (or its initials) in the artwork. That being said, there's a couple things to keep in mind with text:
You don't want too much of it
You don't want it to be difficult to read; sometimes people try to get creative, and instead it just gets muddled
Keep the font simple, and make sure that any key text can be read when small on a tiny iPhone screen
Incorporate Storytelling 
This may not be applicable to all podcasts, but sometimes storytelling in your podcast cover art can say a whole lot without a single snippet of text required. And believe it or not, with a lot of creativity, you can tell (or tease) simple stories that elicit powerful emotions and make users feel the need to listen.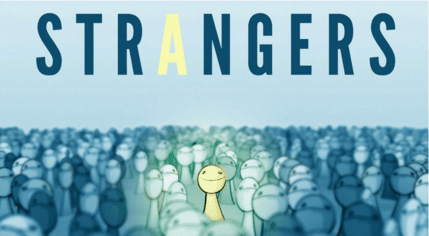 Don't Forget the White Space
White space is an important design consideration for all images, and podcast cover art is no different.
The goal is for your podcast cover art to not only be attractive and enticing, but to also be distinguishable on small screens. Plenty of white space makes it easier to make out those images that make your cover art unique. 
How to Create Podcast Cover Art with Snappa
Even if you have absolutely no design or coding experience, you can still make beautiful, engaging podcast cover art without needing to drop several grand on an experienced graphic designer. All you need to do is sign up with Snappa.
To get started, find a template you want to work with. This way you aren't starting from scratch if you don't want to.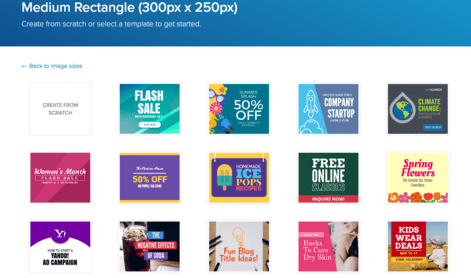 Select a template that has the basic design structure that you think will work for you. Remember that you can customize all aspects of it.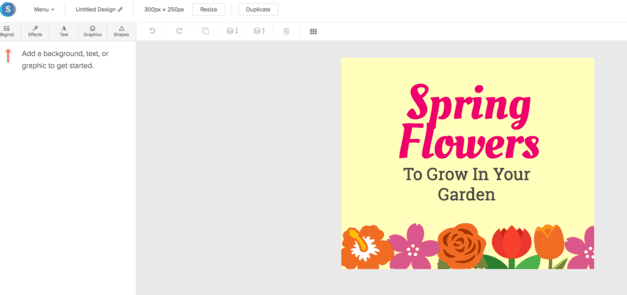 Next, change the text and reposition the main components. Select a new background, and then switch out and update the graphics. Snappa has an enormous list of free stock photo images, gradient patterns, and graphics you can use for free. You can even upload customized images or logos and overlay them against other graphics.
In just two minutes, I took the above template and turned it into this:
Customization is easy and fast, and you can resize the image to the desired pixel count once you're ready to go.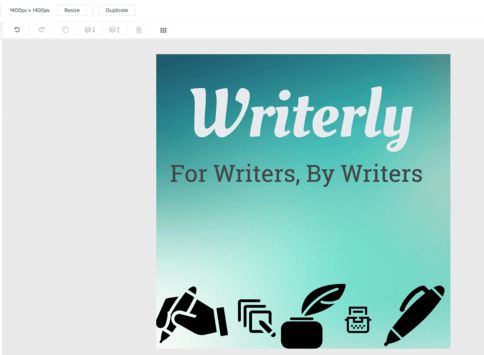 Amazing Examples of Podcast Covert Art
We've taken a look at some examples of what to do and what not to do when it comes to podcast cover art throughout the post. Now let's take a look at some exceptional examples of what podcast cover art can be, and how you can adapt those strategies for yours. 
1. S-Town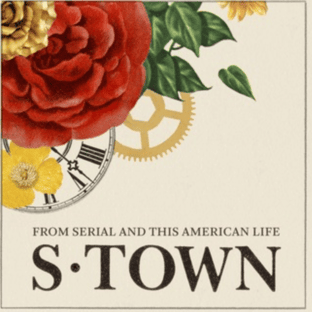 S-Town tells the true story of a depressed man living in a place he resentfully calls "S-Town Alabama."  He repaired antique clocks, and took care of an enormous garden maze on his property. It's a beautiful, tragic story of a fascinating man and the people in his life, and the artwork for the podcast stunningly conveys that. It makes you want to learn more, and it appeals to the artistic nature of the podcast itself while honoring the central "character" in the story.
Technically it does this well. It uses the pops of color in a way that's not overwhelming, and it's using storytelling techniques with the images that make you want to learn what this is about.
From a distance, the only text you'll see is "S-Town," but the line above it lets listeners know that this podcast was made by the same company with two other highly successful podcasts, enticing people to listen more.
2. Radio Ambulante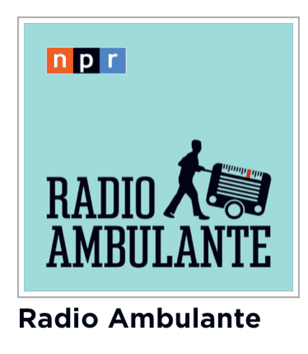 Radio Ambulante is Spanish podcast created through NPR that tells Latin American stories. It's another podcast that heavily utilizes storytelling.
Its cover art is simple in the exact right way, leaving plenty of white space to help your eye focus where you need it most. It's also got that tiny pop of red that works so well against the background, drawing your eye to the interesting and distinctive logo that you'll be sure to recognize.
3. The Joe Rogan Experience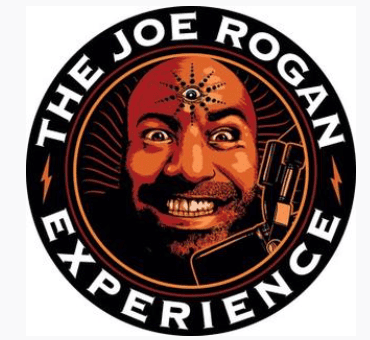 This is a great example of podcast cover art from the Joe Rogan Experience that shows you exactly what you're getting into up front, and uses that as an appeal. This image clearly states "get ready to laugh." It's visually interesting, and the circular design helps it to stand out in a sea of square artwork.
The bright white text sharing the title of the show is also well-placed; the contracting colors and capital letters help it to be read more easily. And, since many people already know who Joe Rogan is, it's a good call to put the title of the podcast in high visibility.
4. The Mission Daily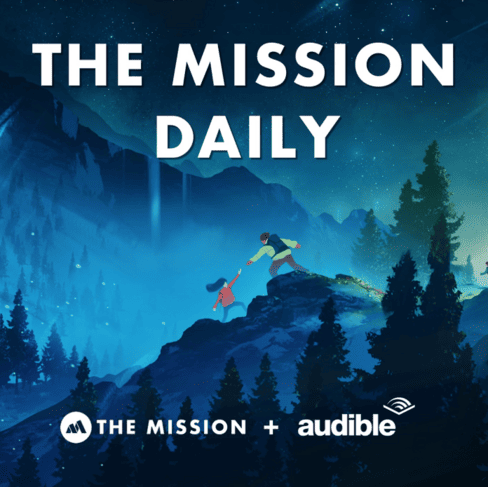 Talk about storytelling to the max. The Mission Daily shares actionable information and scientific studies to help listeners become healthier, wiser, and happier, and while that may not be my first guess based on the cover art, it makes sense. This image is automatically interesting, using the contrasting colors to first highlight the text, and then the two individuals that are the central focus of the image.
5. The Startup Show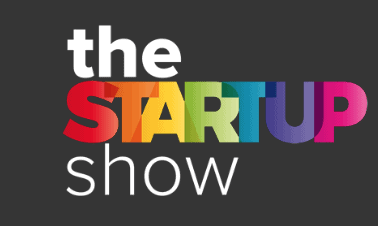 Sometimes, simple really is the best way to go, and The Startup Show pretty much exemplifies that with their cover art. The show talks to experts who have built incredible startups and small businesses. Their artwork is simple and direct, because the concept of the show is, too. The title of the show says it all, so they don't need overwhelming images in order to capture user attention; the value is stated right there. The contrasting colors help reel in focus, putting the emphasis where it needs to be. 
Conclusion
Podcast cover art can directly impact the success of your podcast overall, determining whether or not you can grab users' attention in a lineup and use it to solidify your branding and voice. It's not something you should take lightly, therefore, so these best practices can help you create a distinct, stunning, and immediately recognizable face to the great podcast content you're publishing. 
Are you ready to create your podcast cover art? Sign up with Snappa to create your cover art for free!.