Sometimes, less really is more.
You can easily spot an amateur PPC copywriter, for example, by too-long and complicated sentences. It's not hard to tell that a social media practitioner who is posting five times a day on every platform doesn't really know what they're doing. Similarly, a designer who tries to do too much in an image is a graphic designer who likely won't get you the results you want.
Simple backgrounds are key to creating clear, high quality images that your audience will be able to see, register, and respond to no matter where they see it. Even though it can be tempting to add element after element to every image you make, it's best to opt for a conservative approach.
Not sure why? Let's take a look at exactly why using simple backgrounds in your designs is so important.
Clean Images Look Professional 
When you're creating content for your brand, you want it to represent you well, whether you're a small solopreneur business or a larger corporation trying to build your audience further. This means you want everything you put out to look professional.
Cluttered backgrounds do the opposite. They naturally look disorganized, and if you're using them, you aren't putting your business's best foot forward.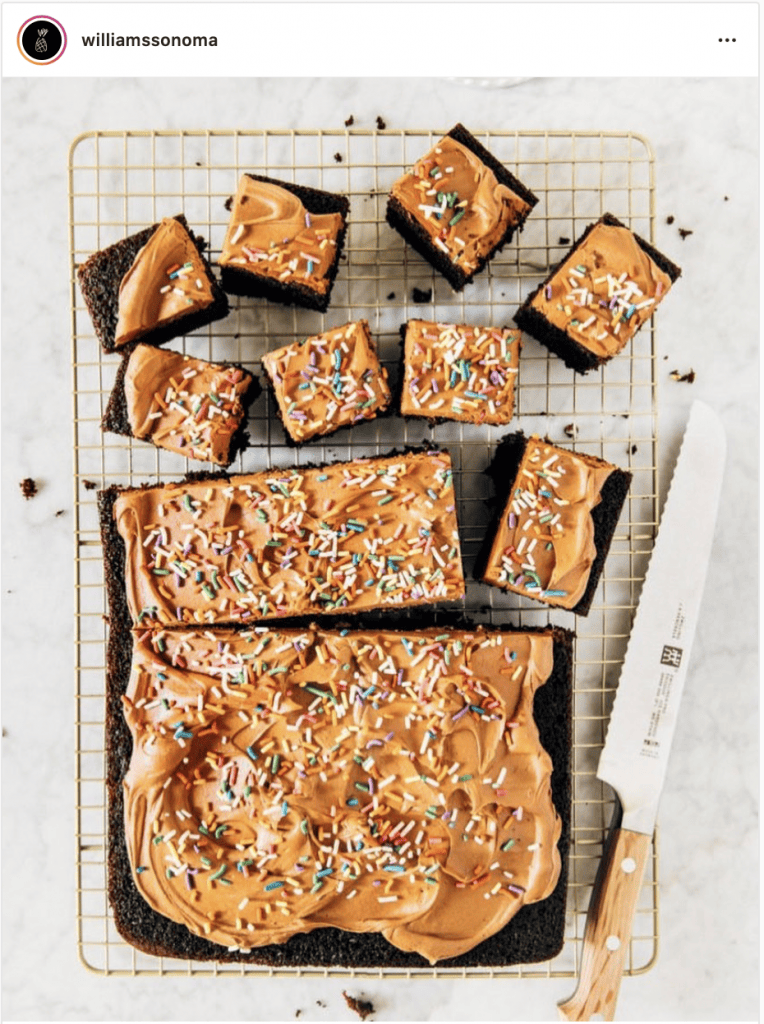 Visuals play an important role in how people perceive our businesses, and they're often judged in a fraction of a second. You don't want potential customers to write you off because it doesn't look like you know what you're doing, or you either don't care enough to or can't afford to get the images done right.
Simple Backgrounds Make It Easier to Focus 
Have you ever seen an image that feels like it's capable of giving you a migraine if you have to look at it any longer? That's the last thing you want.
You want people to be able to see the picture you've created and immediately register what it is. Again, viewers are making snap judgements, like "that looks delicious" or "I'd buy that" or "this blog post looks interesting." There's definitely an artistic element to graphic design, but people aren't wanting to see pictures of products on your site that make them think about what's in front of them. The picture above is beautiful, but on a busy Facebook feed on a small mobile screen, it's way too hard to focus on.
Simple backgrounds bring the subject of the image immediately into focus, allowing you to showcase exactly what you want and get your point across quickly.
You Can Direct the Eye Where You Want It to Go 
When you look at some images, you'll see that they have semi-masterful crafting that utilizes design tricks like contrasting colors and linked color schemes to draw the viewer's eye exactly where they want it. 
Let's look at an example. Here, Hand and Stone uses a simple, mostly-white background that's scattered with seasonal pumpkins in honor of Halloween and a thin line of text. It gets the point across quickly, and it's so simple that the white text shines on the blue tab in the bottom corner, featuring their name and logo. This can go a long way in taking a generic image and making it effective for brand building purposes, especially in ways that aren't "too salesy" on social media.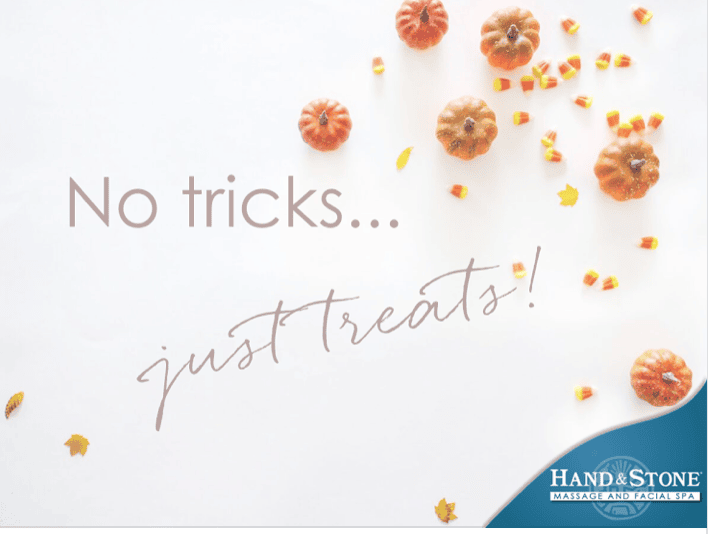 Because the background was so simple, they were able to ensure that the message and the logo were seen, pulling the user's attention exactly where they wanted it. This is something you should consider for all images in order to maximize their impact.
You Can See Them Better On Small Devices 
Did you know that 53% of all online traffic is coming from mobile devices? And on social media, mobile usage increases even further: more than 1 billion of Facebook's users are exclusively (or nearly exclusively) mobile-only users. Similar usage holds true for other social networking sites like Twitter and Instagram, too. 
This means that not only does your website need to be mobile responsive, but that all the images you're using to promote your business on all platforms need to be mobile-friendly, too. 
That means having clear, easy-to-see images that won't be difficult to make out on smaller devices. And that definitely means using a simple background. In these two images, for example, a brand is promoting one of the same products, but you can only see it well when it's featured against a simple background: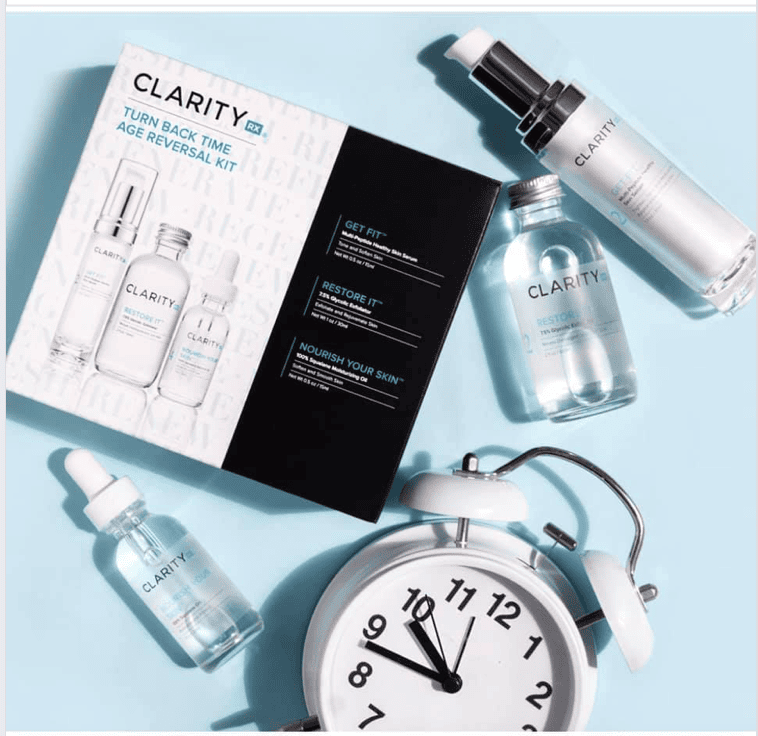 You want to keep the subject of the image immediately identifiable, no matter what platform you're using.
How to Create Images With Simple Backgrounds 
Even if you don't have any graphic design experience, that's ok; there are tools that have little to no learning curve that can give you everything you need.
On Snappa, you can start with a blank canvas or any one of our hundreds of templates that are specifically designed for individual purposes, like Facebook posts, infographics, and YouTube thumbnails. Each one has simple-but-interesting designs that are fully customizable so that you can create exactly what you have in mind.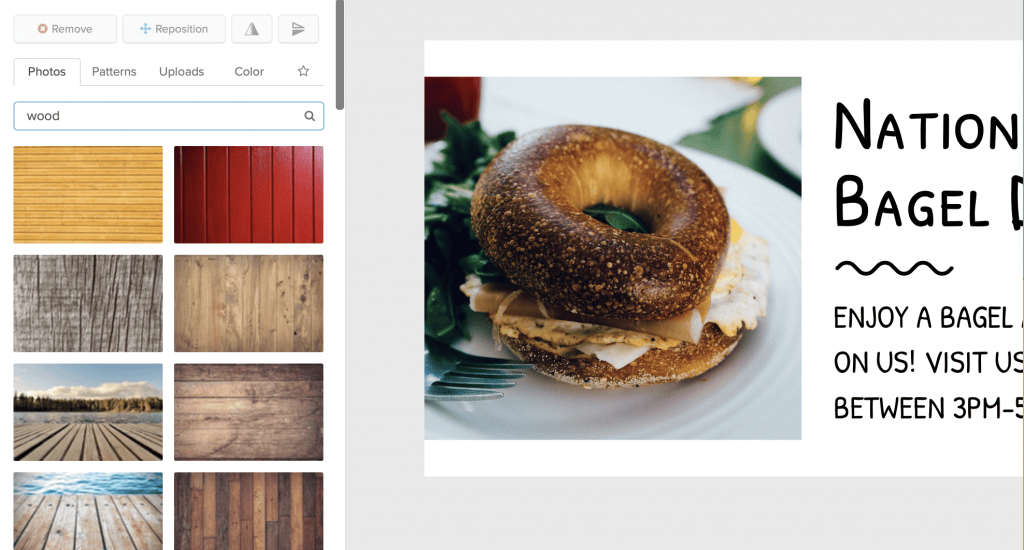 Remember that when it comes to simple backgrounds, you can use subtle patterns and adjust how translucent it is, and you can also use solid colors.
Conclusion 
Whether you're creating images for social media, thumbnails for videos, product pictures for your site, or featured images for your blog, you want the visuals you're sharing to propell your business forward instead of holding you back.
We can't say it enough: Clean, simple backgrounds that feature subtle patterns or (even better) lots of negative space are going to be the answer here. You'll still need to structure the images well and choose strong visuals, but this is the starting point that will take your content to the next level.
Remember, too, that it's easier to design a simple image than it is to create a complex one, and it works much more in your favor. 
Interested in creating clear, interesting images with simple backgrounds for your business? Start your free trial with Snappa today!