When it comes to social media, we all know that visual content is extremely important. No need to go into the countless studies that have proven its effectiveness.
But creating social media graphics is the easy part. The hard part is coming up with the actual content.  
In this article, we've come up with 10 social media graphic ideas you can use to engage with your audience.
Let's dive in! 

#1 Share a motivational quote that reflects your brand 
Motivational and inspirational quotes are some of the most popular forms of visuals shared on social media – and for good reason. I guarantee that if you scroll through your Facebook feed right now, you're bound to see one within a few seconds of scrolling.
If you're running a business, you don't just want to share any quote under the sun. Instead, try create visual quotes that reflect your business.
A great example of a company that uses motivational quotes to engage their audience is Shopify. They routinely share quotes that are intended to motivate would-be store owners to take action and start a business.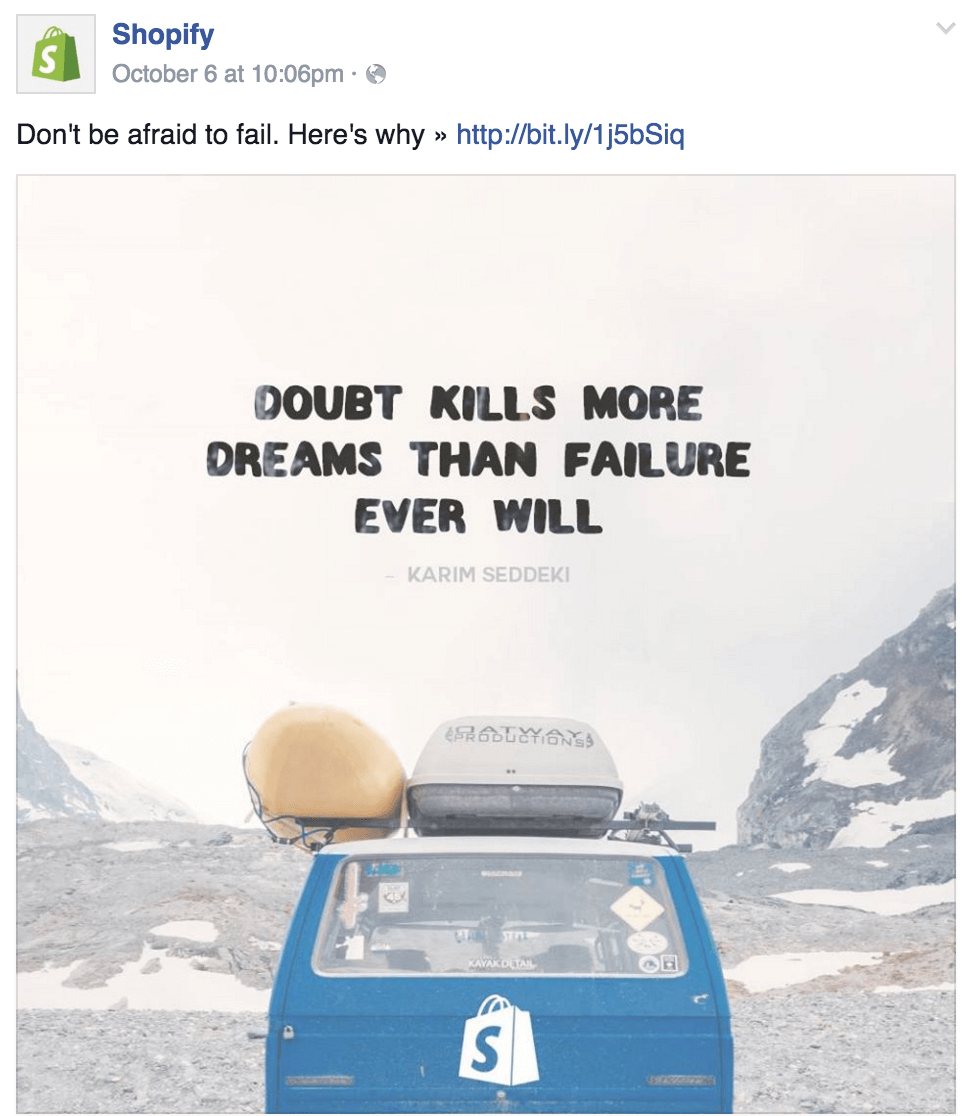 #2 Promote a hashtag
If you're active on Twitter, you likely have some hashtags that you want to promote. This could be a twitter chat, an upcoming conference, or a webinar.
Whatever the case may be, creating visuals to promote your hashtag is a great way to engage your audience.
When SEMrush promotes their #semrushchat, they create custom visual images for each tweet. This increases their engagement and the number of people that participate in each twitter chat.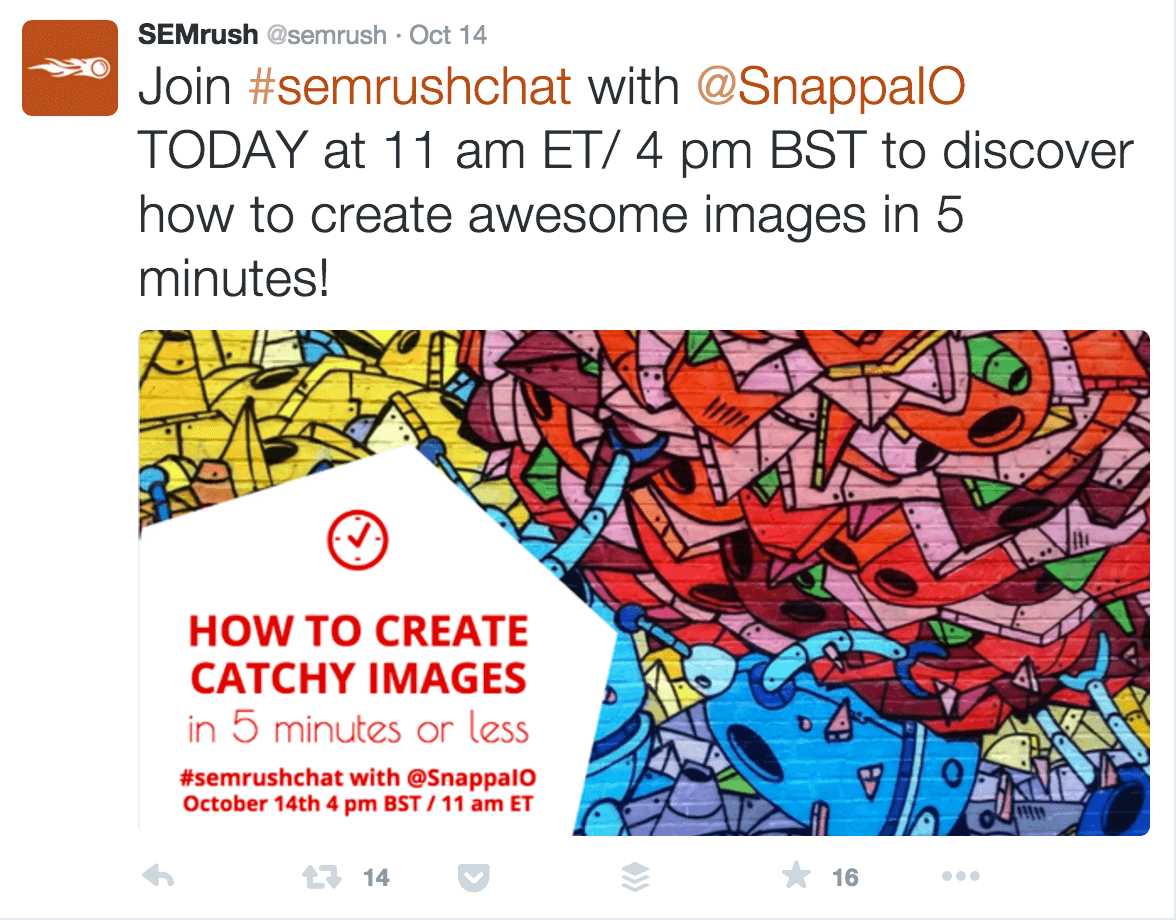 #3 Celebrate a milestone
Every once in awhile, it's good to pat yourself on the back. But more importantly, it's important to show appreciation for those who helped you get there. Without our teams, customers, and various other stakeholders, none of us would be where we are today.
For each milestone you celebrate, use it as an opportunity to thank those who helped you get there. Here are some examples of milestones you can celebrate and turn into visual content.
Anniversaries / years in business

Number of fans/followers on social media

Number of products sold
Not only does this create an opportunity to thank your fans, it also boosts your social proof and continues to establish you as an authority in your space.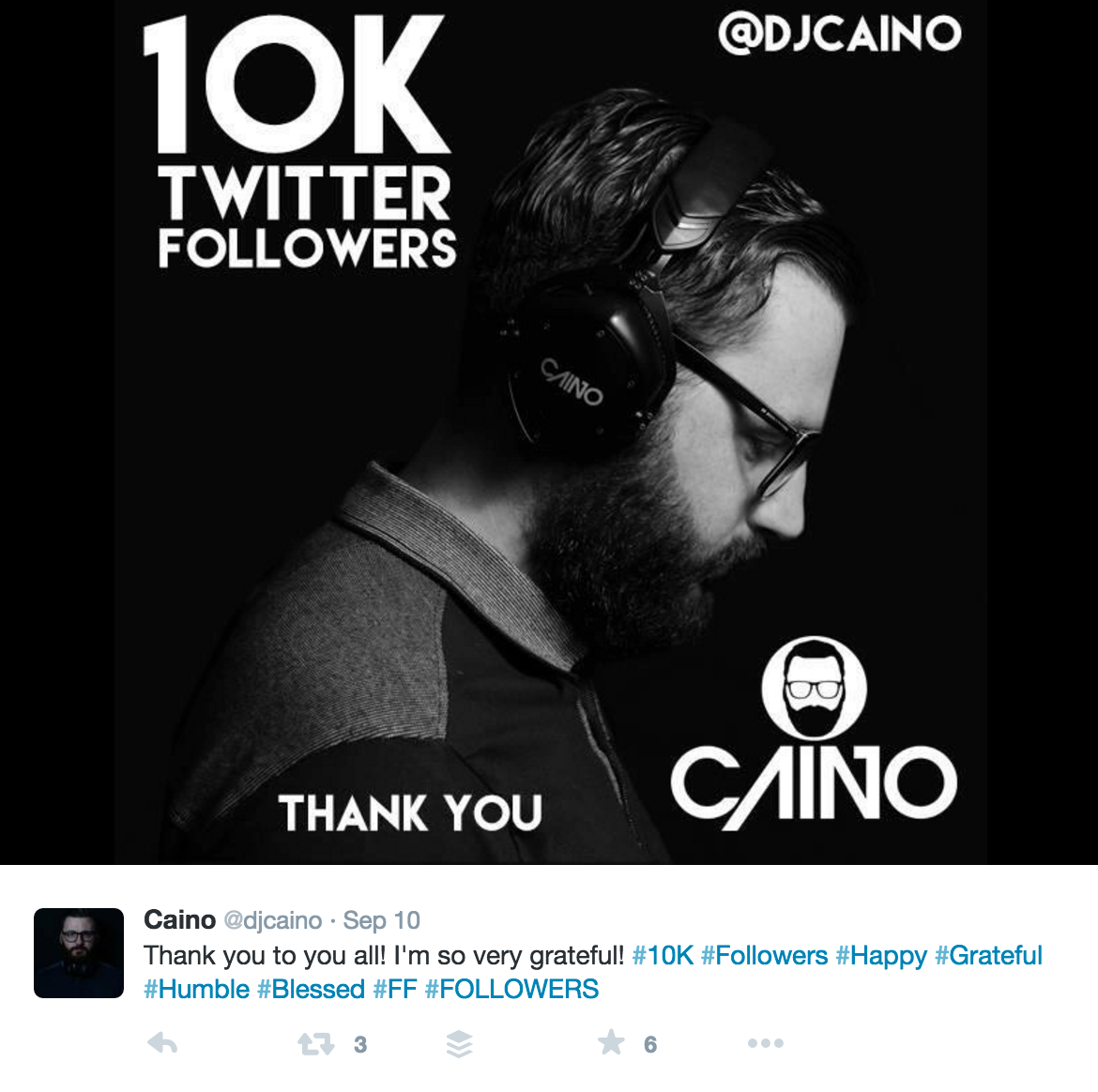 #4 Announce a sale or promotion
Since the beginning of time, companies have been using promotions to drive sales to their business. In fact, I still get weekly flyers with all of the promotions that businesses in my area are offering.
Social media gives you a great channel for promoting your sales to your audience. And when you do, you'll want to ensure that you create an eye catching image that captures their attention.
The visual doesn't need to be complicated either. Just clearly communicate the offer and specify any additional details like coupon codes to use and when the sale is valid until.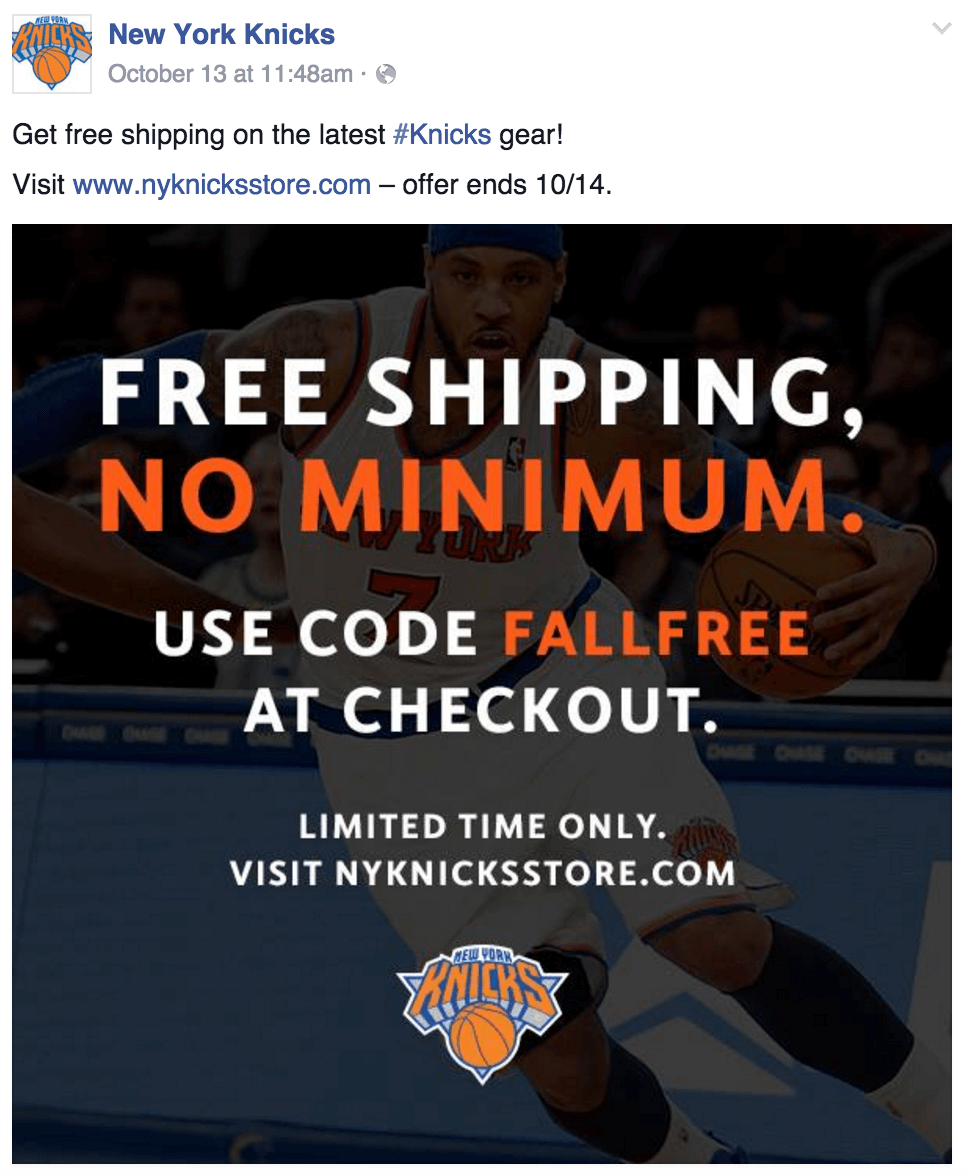 #5 Announce a new product or feature 
Regardless of what kind of business you are, you're likely coming out with new features and products all the time. 
If you're a retail brand, it could be your new clothing lineup for the season. If you're a software company, it could be that exciting new feature. And even if you're a personal brand, you might be coming out with a new training product.  
Whatever the case may be, use these opportunities to show your audience what you've been working on behind the scenes.
When DodoCase announces a new product, they create a simple graphic that shows off their product with overlaid text explaining what it is.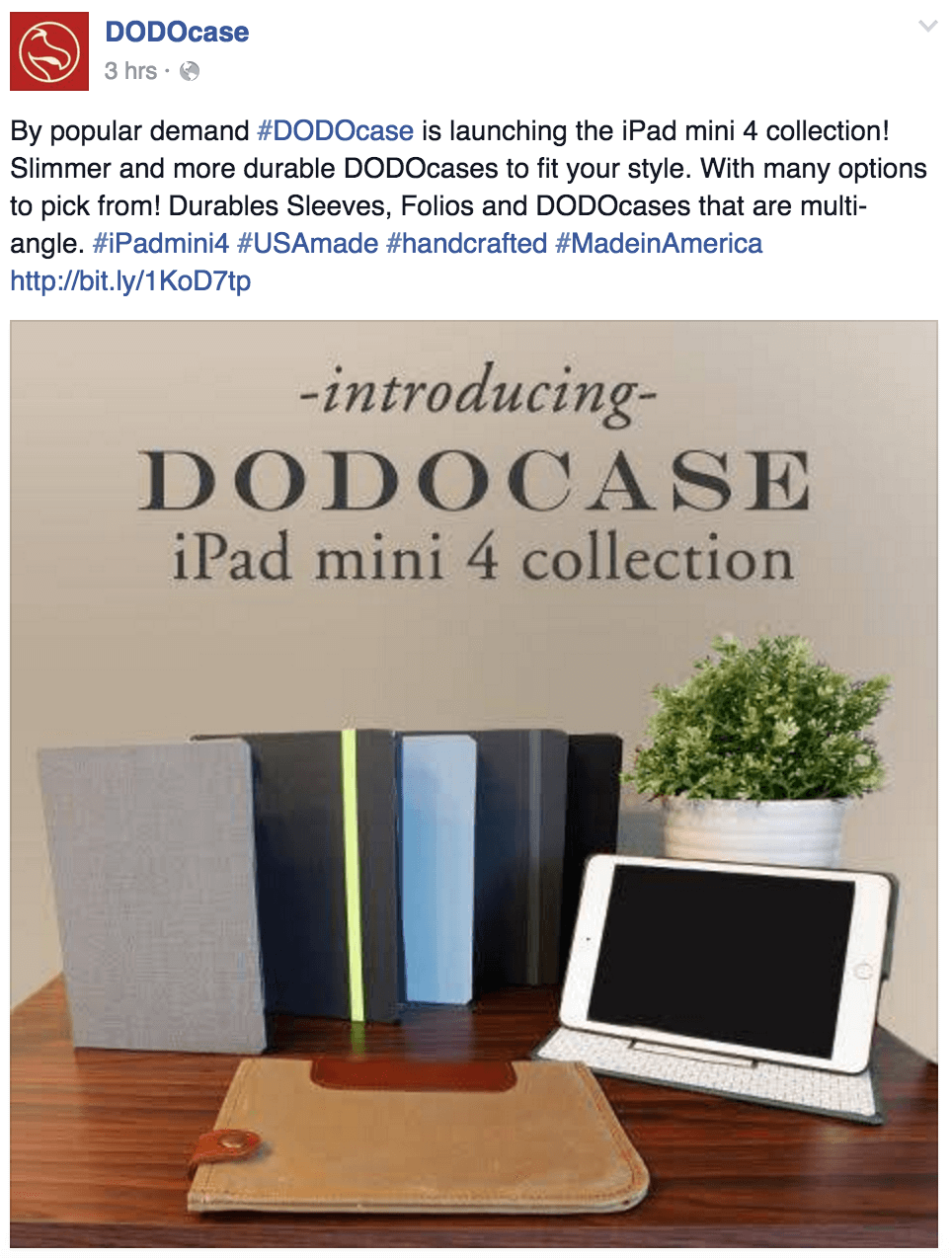 #6 Ask a question
Sometimes people forget that social media is intended to be… social. If you're constantly pushing updates that don't spark any interaction, you may lose the opportunity to engage with your audience. 
What's the easiest way to spark a conversation? Ask question!
When Richard Lazazzera from A Better Lemonade Stand has a question for his audience, he'll often create a simple visual that makes the tweet a lot more engaging.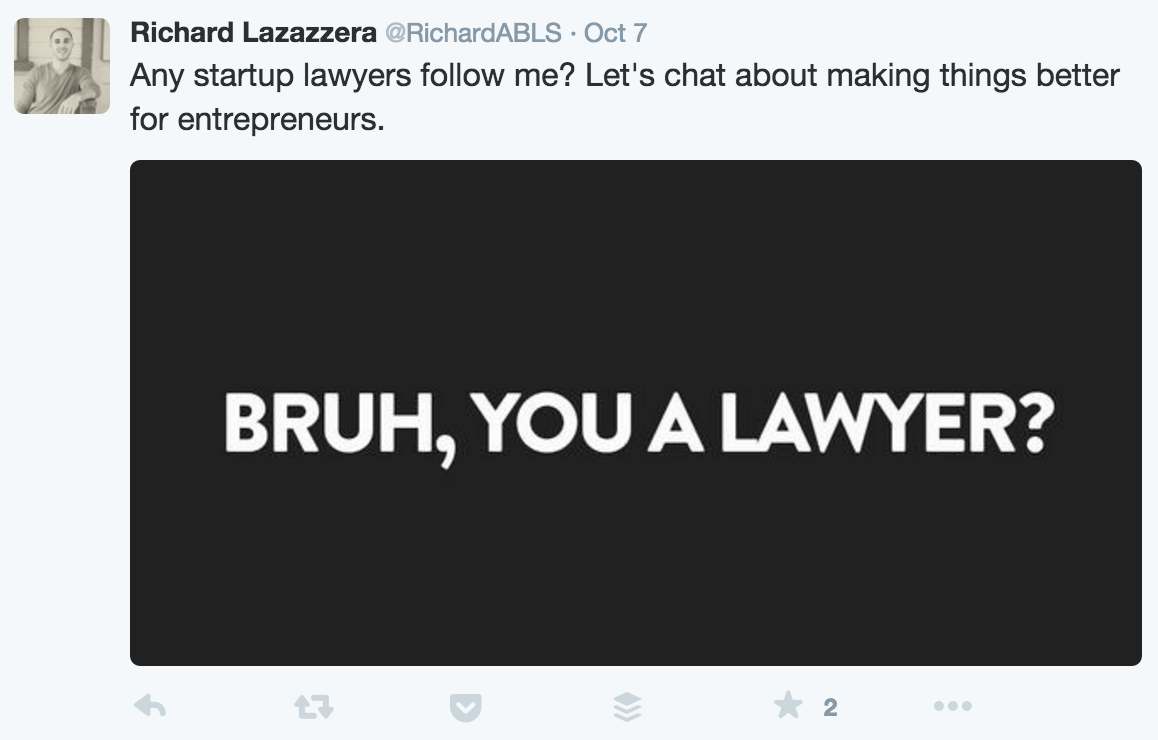 #7 Promote your blog post
I've said it before and I'll say it again. When it comes to content marketing, content creation is only half the battle. The other half? Content promotion.
Evidently, one of the easiest ways to promote your blog post is to share it on social media. And when you do, make sure that you've set an eye catching featured image.
When BuzzSumo analyzed 100 million articles to find out why content goes viral, they found that articles with at least one image leads to more than double the shares on Facebook in Twitter. Similarly, when Buffer looked at their own data, they found that tweets with images received 150% more retweets compared to those without.
When we promote our blog posts on Twitter, we always make sure to attach an engaging featured image that gets people to click on the link.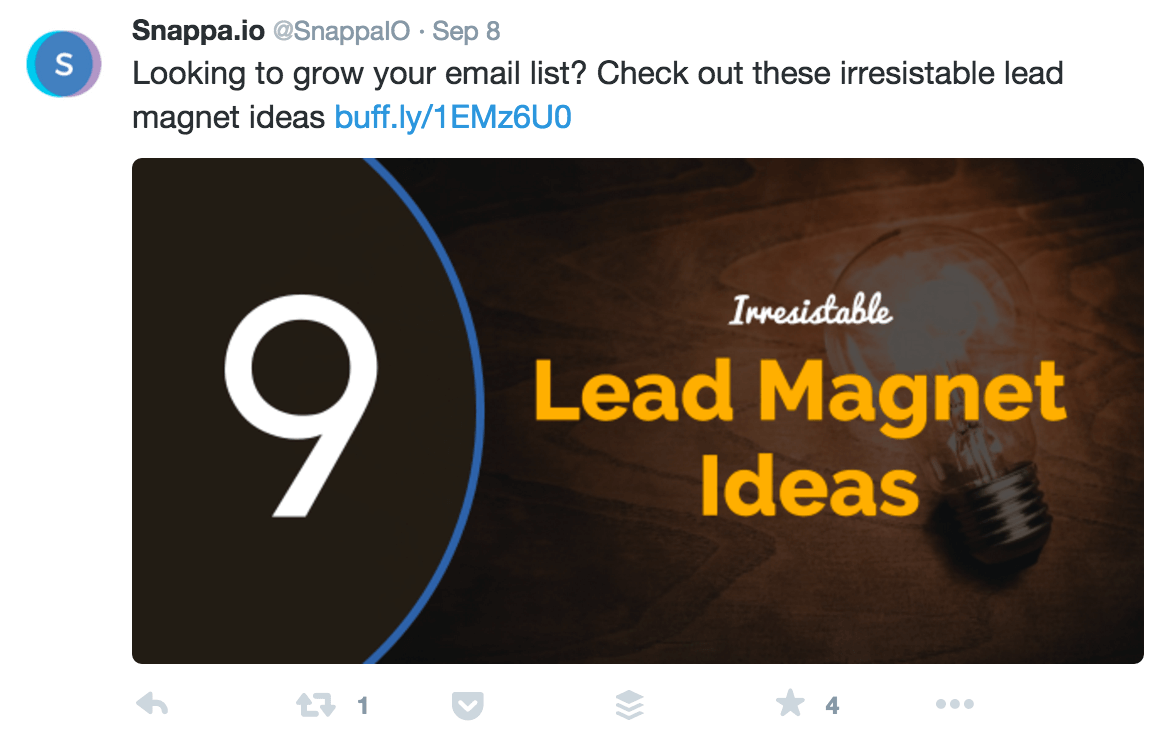 #8 Write a handwritten note
If you're looking to connect with your audience on a deeper emotional level, try speaking to them with a handwritten note. Something about pen and paper just seems very intimate.
Sean McCabe teaches lettering and practice what he preaches by sketching motivational messages to his followers. Don't worry though, you don't need amazing penmanship to use this technique.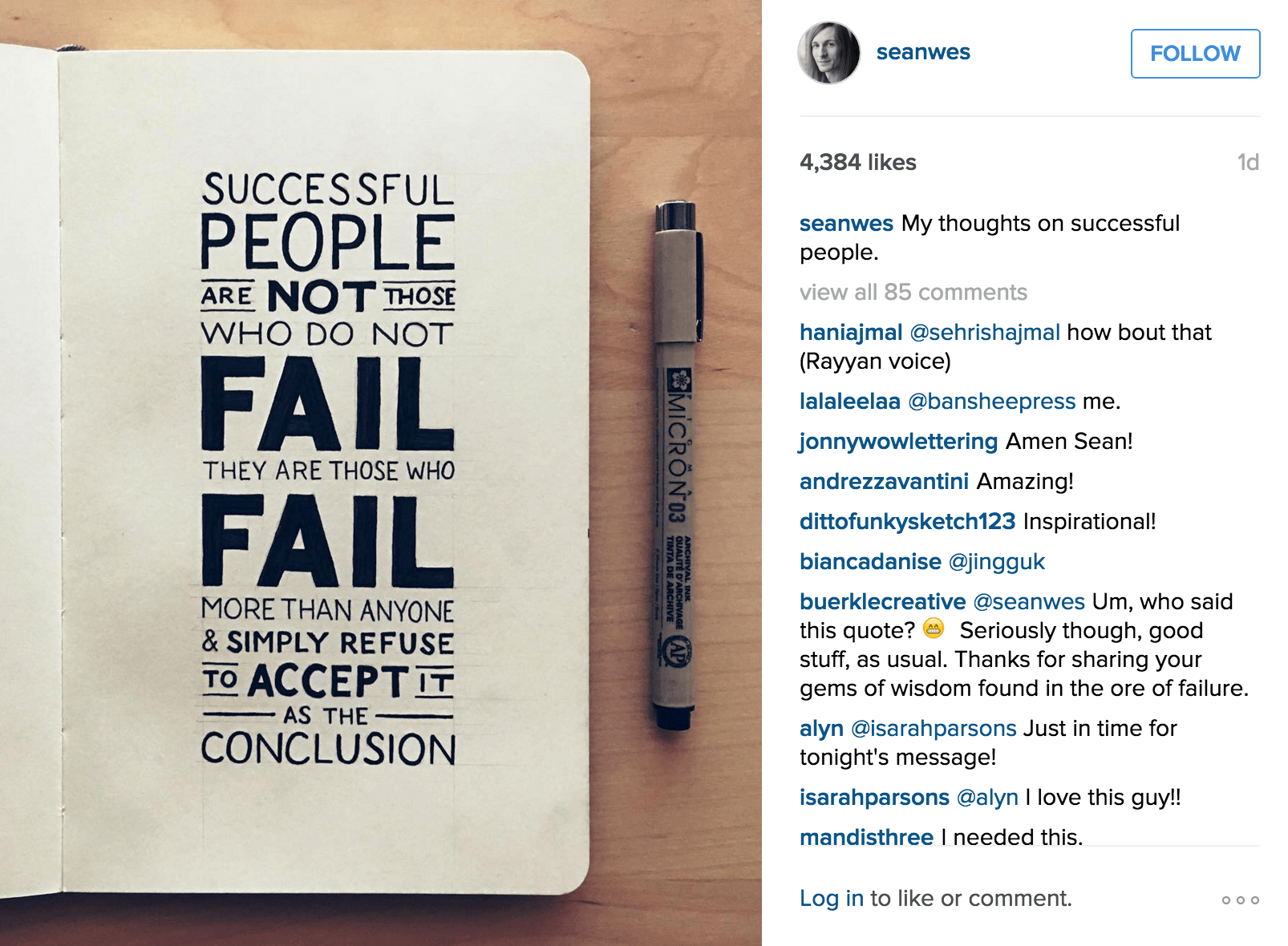 #9 Share tips & tricks
Regardless of what kind of business you run or who your customers are, you likely have tons of tips and tricks you can share with them. This is true for both B2C and B2B businesses.
While you're probably offering lots of value on your blog, you might be forgetting about your social channels. Use your social networks to offer quick tips in tricks in a nice visual format. Your audience will thank you for it.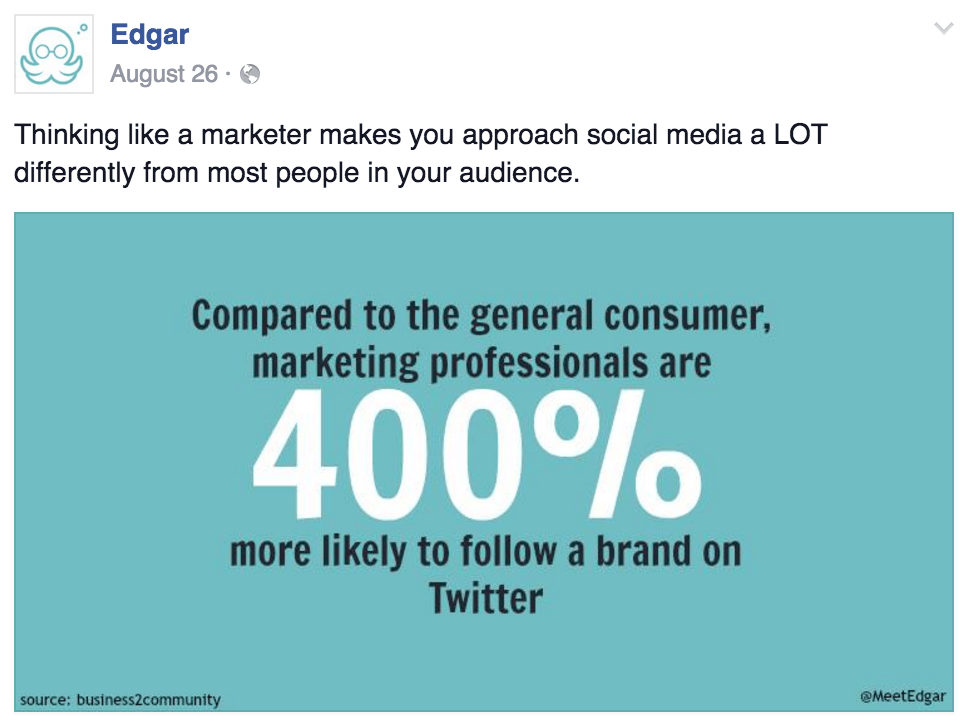 #10 Leverage current events
When it comes to current events, the possibilities are limitless. No matter what day it is, there's something going on in the world.
The best part is, figuring out what's popular is easier than ever. Just login to Twitter and check out what's trending. Once you find something relevant, create a visual that will resonate with your audience.
When friendship day rolled around (I had no idea this existed), Starbucks used it as an opportunity to create a highly engaging image that showed off their drinks while celebrating the day at the same time.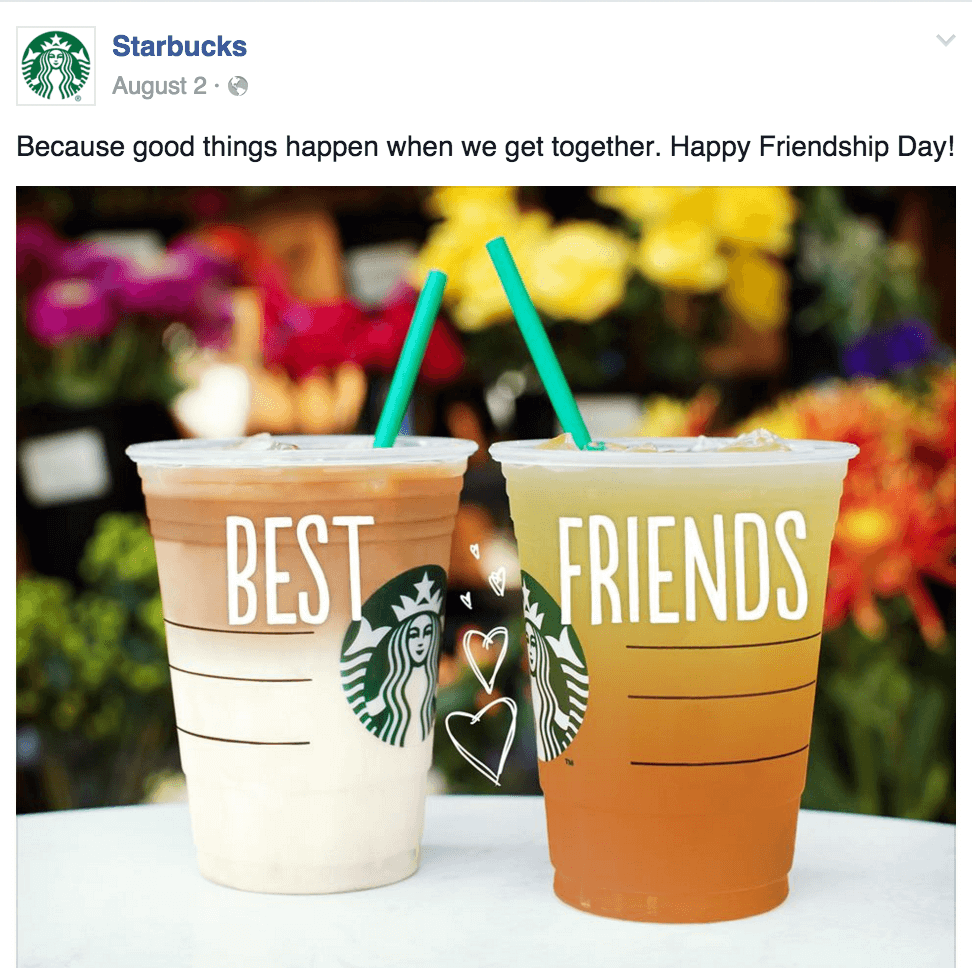 Conclusion
As you can see, there are many opportunities to incorporate more visuals into your social media marketing strategy. And since visuals are proven to boost engagement with your audience, it only makes sense to use more of them.