YouTube seems to be all the rage now with users worldwide spending countless hours streaming viral videos, cat videos, and literally anything and everything else in this world..
People often ask how? How do these channels and videos end up growing with so much popularity and achieving millions of views so consistently?
There are many factors that contribute to the success of a YouTube channel and I know for a fact most of these so called YouTubers are not overnight sensations. They've spent an insane amount of time perfecting their craft and there are several ways that you can optimize your channel to achieve more eyeballs to your page. After all YouTube is a search engine in itself.
It is important to remember that YouTube is a visual platform. A medium where people go to look for MORE visuals. Many users often underestimate the power of visuals for their YouTube channel and I'm here to prove them wrong.
If you're looking to take your channel seriously, I've come to the rescue. Here are some YouTube visuals that you should focus on when building and improving your YouTube channel.
YouTube Video Thumbnail
The first impression and a deciding factor for users to decide whether or not to click on your video or not. The YouTube video thumbnail is meant to attract while giving context to your video title. These two combine to give a better glimpse of the full video. After someone looks at your thumbnail and video title, they should have a good idea of what to expect in the video. But more  importantly, they should have a reason to click to your video.
Keep in mind, the video thumbnail is small, so don't be writing JK Rowling's Harry Potter trilogy on your video thumbnail graphic. Keep it short and simple. A relevant image relating to your video or a screenshot of a scene in your video will do. You can also add a text overlay if it makes sense. This may be generic design advice, but use an attractive image with colours that stands out and work well together.
If you're look for a free way to create great thumbnails, try Snappa's YouTube thumbnail templates.

YouTube Channel Art and Profile Picture
They say not to judge a book by it's cover. But if the book was nicely designed with a high quality cover – you would probably buy it over the paper novel that looks like the bible. Your YouTube channel art and profile picture make up your book cover, while your videos are the pages in the book.
Goal: Get the users to read your book by selling them with the cover
When users land on your channel, they are first hit with your channel art that should be branded around who you are. The channel art should have a nice design and potentially a strong image of you or what you represent. Include some text which can be a tagline or a phrase that represents you. Think of it as your mission statement for your channel.
Your profile picture should be of you. Everyone and their grandma's cats are photographers nowadays. Take a quick look through your Instagram explore page or your local Facebook groups and you should be able to find a cheap photographer. A photographer who can help you take a nice headshot for your channel and even a couple nice images for you to use for your YouTube channel art and social graphics can make a significant difference.
Social Media Graphics for Distribution
I've seen this weird mindset where people think that you can only market on the platform that you're trying to promote.
Very wrong.
Leverage your other social channels and your connections. Once you have a video up on YouTube or your profile filled out, share your channel. Share it with friends, family, colleagues, social groups, pets, and everywhere else. Just share it!
You can attract attention from your connections with once again, big shocker… great visuals! Design graphics that match your channel and brand. Once you're done that, you can begin to promote across the platforms that make sense.
Create a Facebook link image so that when you share your channel, the post doesn't get buried in the high LA traffic looking timeline. You can also upload your video directly to Facebook, but once again link your channel and ask your friends to subscribe to stay up-to-date with more future content.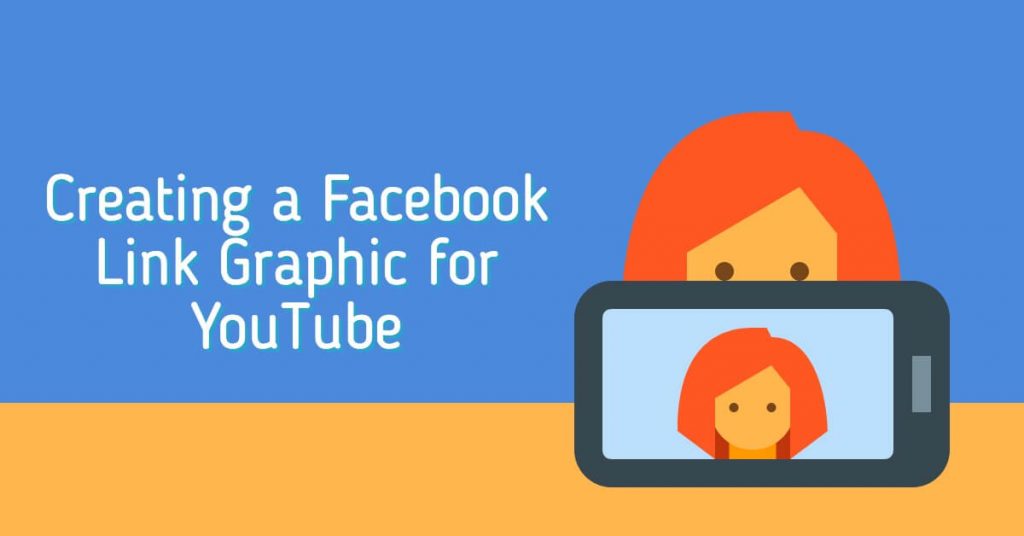 Creating Pinterest posts for you to help promote your YouTube videos is also another good idea. This works especially well with fashion channels, DIY channels, and any other channels really if they are targeted correctly. You can rinse and repeat and use these graphics for all other major visual platforms such as Twitter, Instagram, and Snapchat. Just make sure the graphics are sized correctly, relevant, and all lead people back to your channel.
Don't lose focus!
Introduction and Outro Clips
It just wouldn't be the same if you turned on an episode of Friends or your favorite TV show and there wasn't the introductory theme song and ending credits.
The same goes for YouTube videos. You want your audience to recognize your channel and you want to remind your viewers of the type of content you're going to provide them with. This is where you can create a nice animation or intro clip that appears before the body content begins. If you're unfamiliar with animation and rather keep the intro simple, you can create a graphic that is slightly modified to match each video. Just make sure the intro is consistent.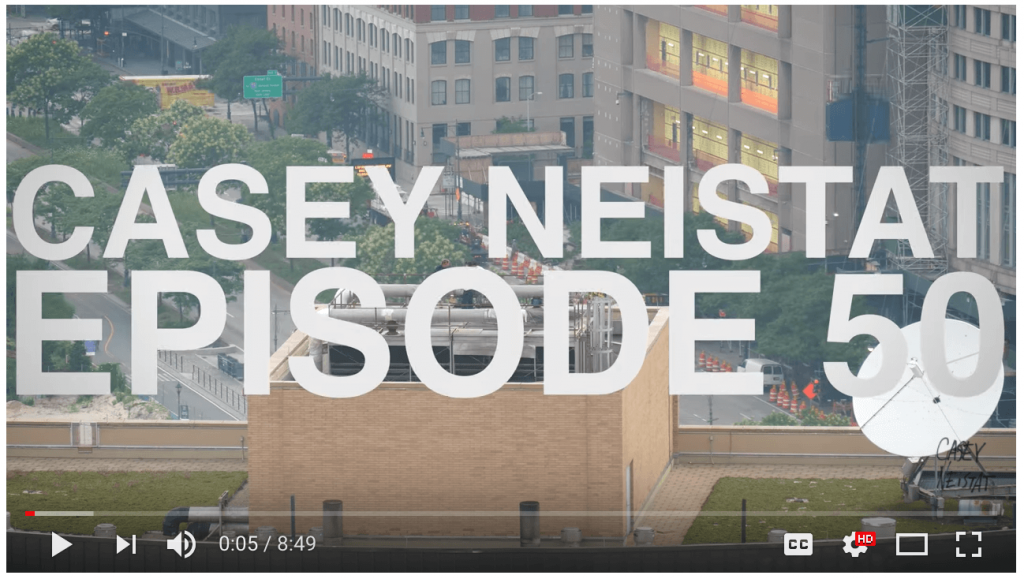 The outro for your YouTube video is a key part in growing your channel. Rather than ending the video right after you're done your body content, why not add an end screen. You can include a proper call-to-action and even links to other videos that you've made. After all, YouTube already has a way for you to simply add them in. All you have to do is create an attractive graphic with the right spaces to add elements into the end screen.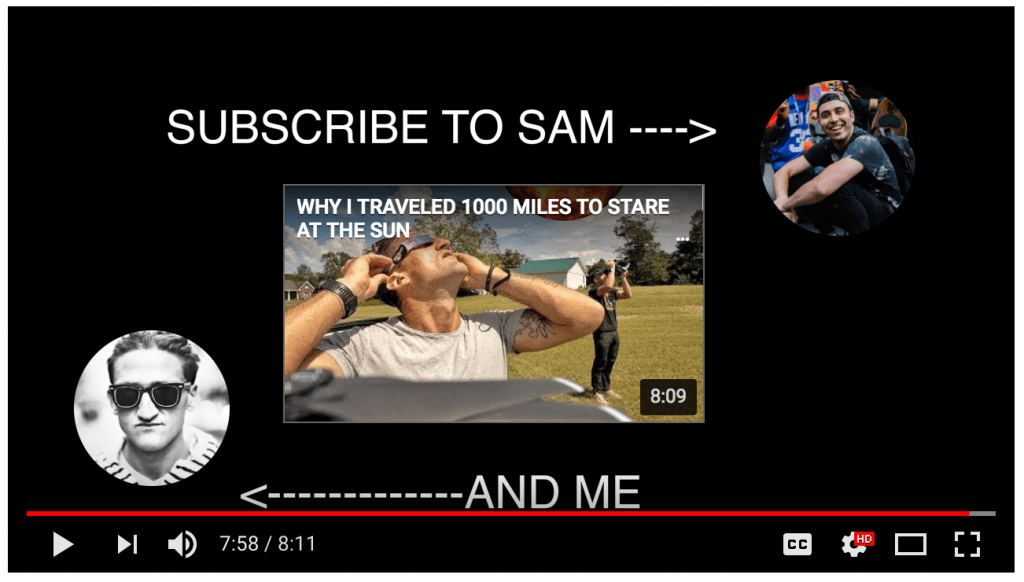 Video Body Content
You can have an incredible thumbnail, channel art, intro and outro clips, but your video content needs to be just as good. If your videos don't bring any value and they are poorly made, then users that click on your videos won't stay.
Long-term play always over the short-term play.
Some key things to remember when taking high-quality videos:
Make sure the lighting is right
Record proper sound
Keep the video short and concise
Adjust the camera to be steady
These are just some of the many different things that will help you improve your video quality.
Final Thoughts
Just like any first date, you want to look good and make a good first impression before actually getting to know the person.
Do the same with your YouTube channel.
You will have users and viewers coming to your channel from all over the internet and they want to get to know you. Let them know you're there and give them a glimpse of who you are with strong visuals that will separate you from the rest of the fish in the sea, or in this case… YouTube…
What type of visuals do you currently share along with your YouTube channel? Link some of your YouTube channels in the comments below and we would love to check them out!